WHO ARE THE 2022 ENGAGE B2B AWARDS WINNERS?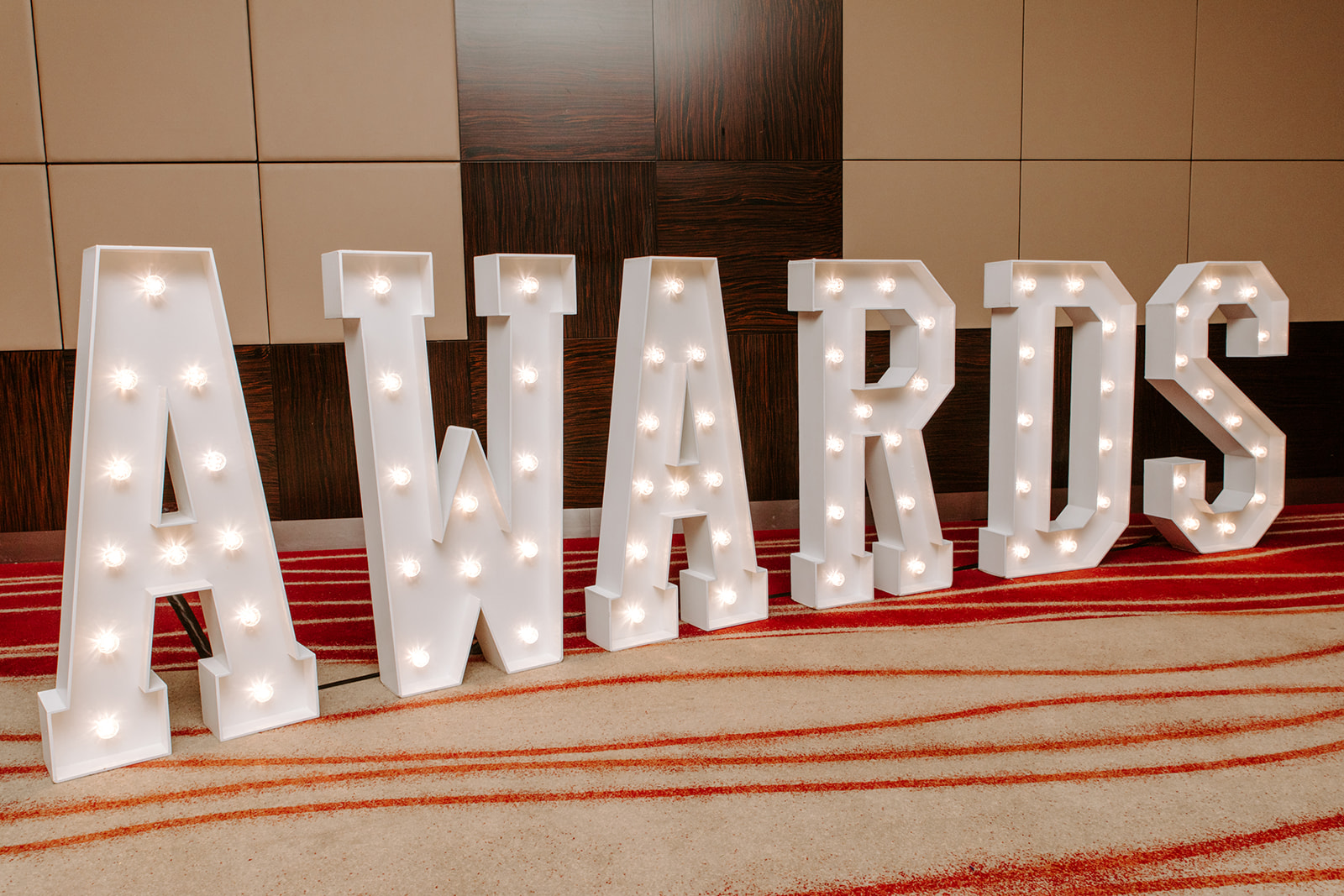 On the 8th of December, more than 200 people attended the Engage B2B Awards at the Victoria Park Plaza in London. Celebrating excellence in B2B Sales and Marketing, the Engage B2B Awards received over 150 entries from various companies who shared their success stories with our panel of judges.
Last night, the moment everyone was waiting for finally arrived as comedian Dom Joly revealed the 2022 award winners. Nicholas Rust, Managing Director at Engage Business Media, commented on this year's awards and their finalists, saying:
"This year's overall standard of entries really does highlight the innovative thinking of those in the B2B sales and marketing industries – our finalists truly are shaping the future of success."
We would like to extend our congratulations to the 11 award winners and applaud their outstanding achievements.
Due to exponential growth, next year's Engage B2B Awards will take place in a new and bigger location, namely The Brewery in London. What is more, entries for the 2023 awards will open in January.
See the full list of winners and finalists below:
BEST USE OF ONBOARDING AND TRAINING
Andela
Durhamlane
eSentire
Product Madness Games
Sophos
Sopro
Spekit
Highly Commended: Andela
Winner: Durhamlane
BEST USE OF DATA & CUSTOMER INSIGHT IN MARKETING
Acxiom & South Western Railway
Aible & Strive Group
All human
GemSeek/Philips
Lucidworks, Inc.
Places for People
Southern Co-op / Edit
Highly Commended: All Human
Winner: Southern Co-op / Edit
BEST USE OF VOICE OF THE CUSTOMER
Connex One
GemSeek/Philips
Microsoft UK
Places for People
Robin Powered, Inc.
Tata Communications
The Social Effect
Zakat, Taxes, and Customs Authority
Highly Commended: Connex One
Winner: Tata Communications
REBRAND/RELAUNCH CAMPAIGN OF THE YEAR
Atlassian
EasySend
EthosEnergy
getAbstract
Lionbridge Games
Myskillcamp
Neurodiversity Celebration Week (in partnership with Lexxic Ltd)
Scorebuddy
Highly Commended: Lionbridge Games
Winner: Neurodiversity Celebration Week (in partnership with Lexxic Ltd)
BEST BRAND EXPERIENCE
Atlassian
Boots / VMLY&R
Content+Cloud
Kraken Rum
Mitratech
The Producers Live Ltd
Zendesk
Highly Commended: Kraken Rum
Winner: Boots / VMLY&R
MARKETING TEAM OF THE YEAR
Content+Cloud
Ethos Energy
Scorebuddy
Searcys
Sodexo Engage
The Happiness Index
Toolbox Marketing
Highly Commended: Toolbox Marketing
Winner: The Happiness Index
GREAT PLACE TO WORK
Alida
Bray Leino
Insights Learning & Development
Product Madness Games
Take Flight Learning
Talos360
WorkTango
Xactly corp
Highly Commended: Bray Leino
Winner: Product Madness Games
BEST INTEGRATION OF SALES TECHNOLOGY
Aible & Strive Group
Airshot
Concentrix & Grypp Corp
Influ2 & Optimove
Highly Commended: Airshot
Winner: Concentrix & Grypp Corp
BEST USE OF MARKETING TECHNOLOGY
Lotame
Orange
RainFocus
SheerID
Tag Digital
The Happiness Index
Highly Commended: SheerID
Winner: The Happiness Index
BEST EXAMPLE OF SALES ENABLEMENT
CCI Global
Compass Group UK&I
Concentrix & Grypp Corp
Coursera
Ericsson
NFU Mutual Direct
Highly Commended: NFU Mutual Direct
Winner: Compass Group UK&I
BEST EXAMPLE OF MARKETING ENGAGEMENT
Aston Villa Football Club
Fortinet
LTE Group
SheerID
Solve.Care
Sunseeker International
Highly Commended: Sunseeker International
Winner: LTE Group