Pete Jones: "We Enhanced the Capabilities of Contact Centre Agents Instead of Replacing Them"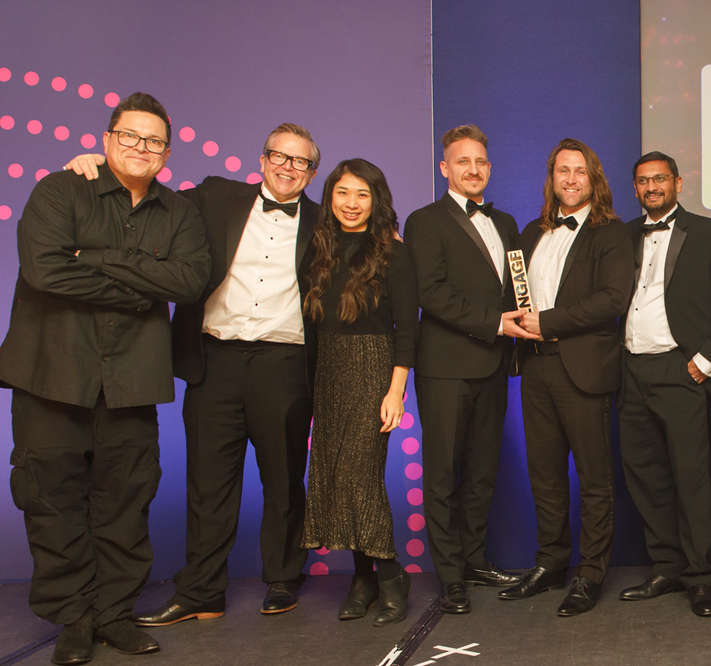 Concentrix and Grypp Corp won the Best Integration of Sales Technology Award at the 2022 Engage B2B Awards. The two corporations earned this award by partnering to provide contact agents with a cloud platform that helps them visualise products to customers in real time.
In an interview with EBM's Editor, the Founder and CEO of Grypp Pete Jones discussed the award, the partnership, and the cloud platform. What is more, he shared the lessons they learned, and the advice other businesses should follow if they wish to integrate new sales technology.
HOW DID THE PARTNERSHIP BETWEEN CONCENTRIX & GRYPP COME ABOUT?
Concentrix is a well-established global business services company, with a substantial presence in the contact centre industry and over 250,000 contact centre agents dedicated to delivering exceptional customer experience and improving business performance for clients. Both Concentrix and Grypp place a strong emphasis on innovation and technology, and that's why the partnership naturally formed.
YOU COLLABORATED ON THE IMPLEMENTATION OF A CLOUD PLATFORM THAT HELPS CUSTOMERS VISUALISE PRODUCTS. HOW DOES THIS PLATFORM WORK?
GRYPP is a cutting-edge cloud platform that's revolutionizing the customer engagement process. The agent and customer connect over a link shared via the channel of choice. When connected, the GRYPP environment combines the existing voice, chat and messaging channel with a new visual interactive capability. The addition of visuals, and digital interaction, in a seamless rich media-based conversation, allows the agent and customer to do so many new things in a conversation – to see products and services, to configure and build complex product solutions, to fill forms together, sign, make payments, play films, to work via video, to upload media on the fly – all of this in a fully synchronised real-time interaction which brings the agent and customer closer together than ever before. The platform is specifically designed to improve customer service and increase sales. In essence, Grypp is built to help contact centres to serve better and sell more.
EXPANDING ON THE PREVIOUS QUESTION, WHAT HAS ITS IMPACT BEEN?
With Grypp, contact centre agents are now able to visually demonstrate products and services to customers during a voice interaction, in real time. This tool allows for sharing and comparing a variety of digital assets, creating a more engaging and personal experience. This is a significant departure from the traditional voice-only call used by the vast majority of contact centre interactions.
As a result of implementing Grypp, contact centres have become transformed into true 'engagement centres'. We've seen a marked improvement in key metrics across a number of campaigns, such as sales conversions up by 19%, increased add-on sales and average sales values increased by 17% v's baseline, improved Net Promoter Scores by 13%, reduced Average Call Handle Times by 6%, increased First Call Resolution by 8%, error reductions, and improved overall agent experience. We've seen millions in savings and revenue improvements and achieved campaign ROIs of up to 47X.
WHAT LESSONS DID YOU LEARN DURING THE DEVELOPMENT AND INTEGRATION OF THIS PLATFORM?
During the development and integration of the Grypp platform, we learned a valuable lesson about the role of technology in customer engagement. The trend in the industry has been to focus on automation and cost reduction, often at the expense of human capital. However, we took a different approach and decided to focus on enhancing the capabilities of the contact centre agents, rather than replacing them. The ability to address complex scenarios more efficiently is a real win for everyone.
We believed that by equipping agents with the latest technology, we could positively impact the economics associated with personal interactions. The addition of visuals and digital interaction to existing communication channels enables call centres to remove friction and improve performance, and in many cases to do new things – meaning that call centre use cases can expand into traditionally face-to-face areas including for example some of the functions of field sales teams. When the communication barriers between agent and customer are removed and the comms capabilities enhanced, we become closer to that in-person experience, bringing new dynamic ways to sell and service the customer remotely, with all the economic and practical benefits that brings.
WHAT DOES WINNING THE BEST INTEGRATION OF SALES TECHNOLOGY AWARD AT THE 2022 ENGAGE B2B AWARDS MEAN TO YOU?
Winning the Best Integration of Sales Technology award at the 2022 Engage B2B Awards was a great honour for us and a testament to the hard work and dedication of our teams. It recognises our efforts in transforming the traditional contact centre voice conversation into a true multi-sensory experience designed to improve business outcomes.
The award highlights our success in using innovative sales technology to improve customer engagement and provide measurable outcomes. It is a recognition of the impact that our technology has had on the industry and a validation of our commitment to delivering the best customer experience possible.
FINALLY, WHAT ADVICE WOULD YOU GIVE TO OTHER BUSINESSES THAT ARE LOOKING TO INTEGRATE NEW SALES TECHNOLOGY?
When it comes to integrating new sales technology, I would advise businesses to first identify the main pain points in their existing customer journey and work out what the true cost of those issues is to the business. This will be key when justifying the spend on new sales tech integrations. From there, work closely with the operational teams to design a customer experience that addresses those identified needs. Then, look for a solution that is easy to implement, preferably a low / no-code platform, avoiding budget and timescale creep, and one that addresses potential future needs identified during the customer journey mapping. The solution should be future-proofed.
Understand that the effort put in at the front end of the process will pay significant dividends at the back end. The GIGO – Garbage in garbage out – principle. Identify the key metrics and track results against those. Where possible get a mandate for system use and ensure buy-in from the top down prior to roll out. User engagement is key to the overall success of the program. Realise that not everything will run smoothly and have a plan for resolution.
Bottom line – if the calculated ROI is worthwhile, and the overall CX is enhanced, you'll find the necessary resource and backing to see it through to a successful conclusion and the resulting transformation will be truly magical to witness.
Engage Business Media would like to congratulate Concentrix and Grypp on their well-deserved win.
Those interested in sharing their success stories and entering the 2023 Engage Awards/Engage B2B Awards, can now submit their entries here.
The deadline for submissions is July 17th, with judging set to commence on July 24th.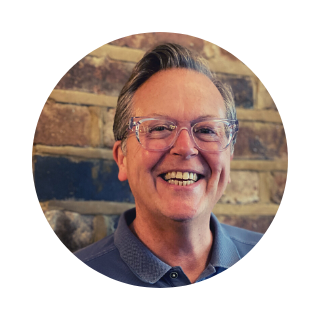 Pete Jones, Founder and CEO of Grypp