Josh Guthrie: "An onboarding programme should be varied for different types of learners"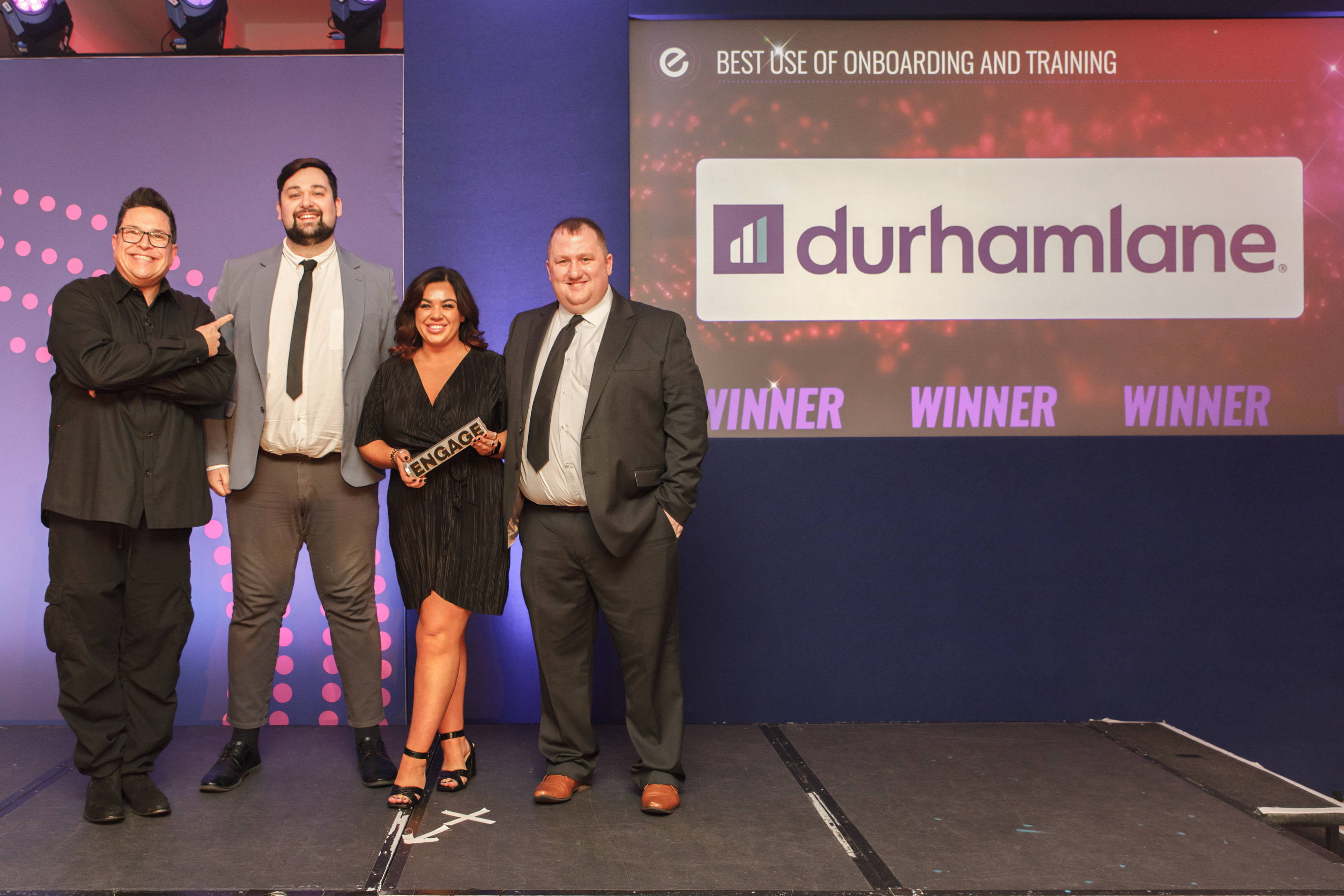 At the 2022 Engage B2B Awards ceremony, durhamlane was presented with the Best Use of Onboarding and Training Award. With this award, the company was recognised for investing in an onboarding programme that enhances staff knowledge and improves engagement.
Speaking to Engage Business Media's Editor, durhamlane's Head of Operations Josh Guthrie discussed the award and revealed what other businesses can do to improve their onboarding journeys.
WHAT DOES WINNING THE BEST USE OF ONBOARDING AND TRAINING AWARD MEAN TO YOUR COMPANY?
We are absolutely thrilled to have won the award for Best Use of Onboarding & Training! As a business, we have invested heavily in our People Onboarding and Learning & Development departments over the last 18 months.
Receiving this recognition from EBM gives us all further confidence that we have built an excellent programme to onboard and train new staff. It also shows our prospective customers that we can build great teams quickly and sustainably to support them.
DURHAMLANE WAS AWARDED FOR ITS PEOPLE ONBOARDING DEPARTMENT. WHY DID YOU CREATE THIS DEPARTMENT AND WHAT WAS ITS PURPOSE?
As we have grown as a business and exceeded the 100-employee milestone, it became clear to us not only how important but also how labour-intensive it is to onboard and train our new hires. We have a fantastic community of Team Leaders and Managers but wanted to ensure that our new hires had 100% dedicated resource allocated for their early development and initial weeks in the business.
We then appointed our People Onboarding Manager, Becky Falla, who designed and delivers our fantastic 4-week programme. The goal of this programme is to ensure that by the end of their first month, new hires in the business are ready to represent our clients and have a consistent base skill level that they can continue to build upon when they join a Team Leader or a Manager and start their client project work.
With the recent addition of our new Learning & Development Manager, James Banner, we are excited to build on our existing programme to truly maximise the experience for our new hires even further.
YOUR BUSINESS MAKES USE OF A SALES COACHING PLATFORM. HOW DOES THE ALLEGO PLATFORM FACILITATE ONBOARDING AND TRAINING AT DURHAMLANE?
We are able to automate key parts of our onboarding journey by using Allego. New hires can submit their role-play calls to the platform which, using their conversation intelligence feature, can be analysed against best practices. They can then receive feedback and coaching sessions from our People Onboarding team using the Allego platform, allowing them to reinforce the learning undertaken in classroom and peer-to-peer exercises during the wider programme.
We also use Allego as a library for best practice from our wider teams and experienced people, giving our new hires access to a mountain of excellent content and best practices at all times.
WHAT IS THE 70:20:10 LEARNING MODEL, AND WHAT HAS ITS IMPACT BEEN?
The 70:20:10 Model is a commonly used learning and development formula that describes the optimal sources of learning. The theory holds that individuals obtain 70% of their knowledge from job-related experiences, 20% from interactions with others, and 10% from formal educational events.
We deliberately embraced the 70:20:10 model from the very beginning of durhamlane because our co-founder Richard Lane saw first-hand the impact of supporting on-the-job learning. Our training programmes focused on short, sharp, information overload sessions supported by refresher programmes and coaching. Learn > Do > Review.
We have always trained our 'Selling at a Higher Level' methodology then immersed our staff into the world of sales and provided ongoing coaching and support to help them be successful.
As we have developed as a business, we have continued to embrace the power of on-the-job, or informal, learning. Learn > Do > Review > Repeat.
AS AN AWARD WINNER, WHAT ADVICE WOULD YOU GIVE TO OTHER BUSINESSES SEEKING TO IMPROVE THEIR ONBOARDING JOURNEYS?
It's important to begin with the end in mind. Consider the end of an initial onboarding period; what is imperative to the success of your new hires as they begin their main body of work? Have the right people in place to deliver your onboarding programme and include measurable gateways during the programme so you can celebrate success and intervene if anyone is struggling. A programme should be varied, structured, and engaging for different types of learners – leveraging technology can help with this. And finally – always be gathering feedback from your new hires to drive constant innovation and iteration of the onboarding and training process.
Engage Business Media would like to congratulate durhamlane on its win once again.
Those interested in sharing their success stories and entering the 2023 Engage Awards/Engage B2B Awards, can now submit their entries here.
The deadline for submissions is July 17th, with judging set to commence on July 24th.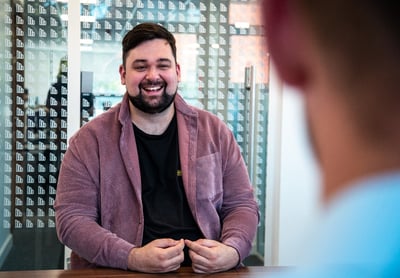 Josh Guthrie, Head of Operations at durhamlane