Event sponsorship
Sales enablement and engagement improvements powered by you
The business-critical nature of delivering a consistently high level of sales engagement and experience is recognised at board level. The two most important business challenges identified by CEOs, we centred around their customer relationships and their people — what we call the Human Experience.

Since 2009, Engage Sales has developed an extensive global community of over 18,000 GDPR compliant leaders in the customer experience and sales space to devise and implement winning sales strategies.

Engage Sales provides a series of hugely successful and recognised events you can sponsor:
Focus groups

Like-minded professionals come together, voice their thoughts and share experiences in a structured professional environment.

Webinars and surveys

Webinars with hundreds of GDPR compliant contacts and sponsored surveys to our whole community.

Awards ceremonies

The Engage Awards and Engage B2B Awards are the only events celebrating excellence in both customer and employee engagement and B2B sales and marketing, both are yours to sponsor.
x

Outreach
We understand how technology can change the game for revenue teams. It's what led us to believe in the power of salespeople to drive innovation. Today, we're a determined team on a mission to change the way companies engage with their customers throughout their lifecycle.
As hungry craftspeople, we're obsessed with continuous improvement. Because we know that true champions have the will to break through walls, we have grit and perseverance. We are one with our customers, treating their pain and success as our own. We're always honest with ourselves, our colleagues and our community.
Working at Outreach means being part of a family where we got your back, no matter what, helping you accomplish ever greater feats and celebrating with you. We take ownership — each of us is responsible for our collective success — and we expect you to represent your authentic self. We go out of our way to find different points of view that challenge our own because we find strength in diversity and inclusion.
x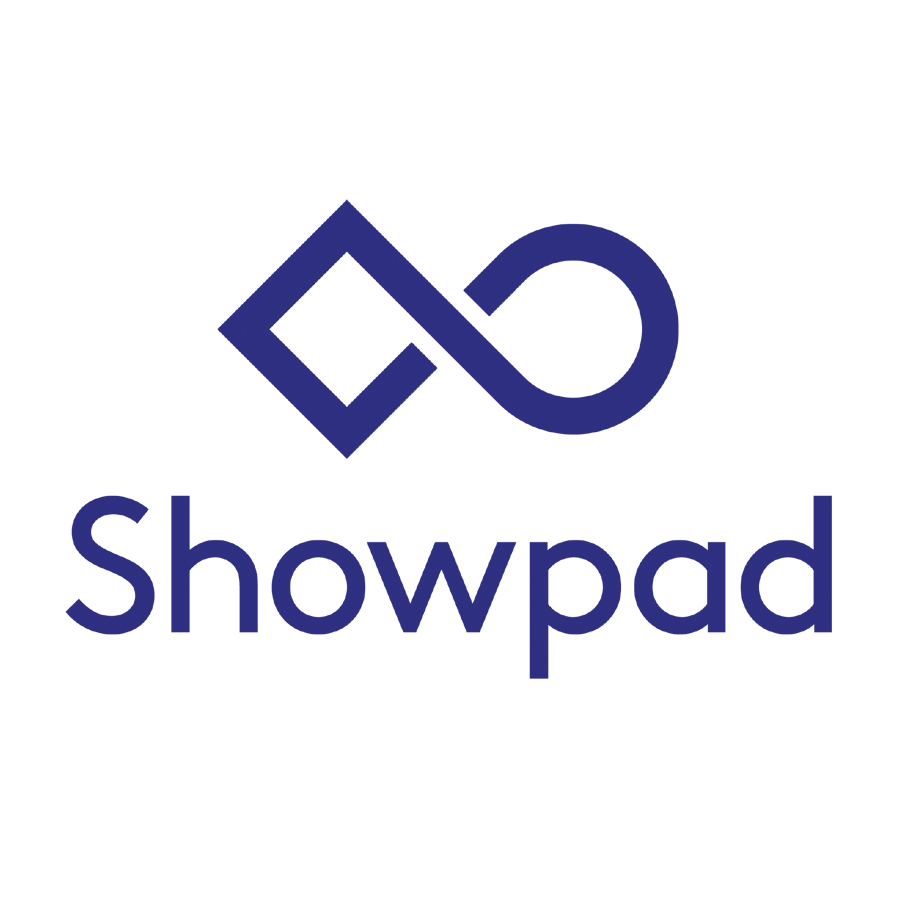 Showpad
S
howpad is a global leader in revenue enablement technology, providing teams with a modern selling solution for maximizing hybrid sales. In more than 50 countries, customers rely on the Showpad platform to empower their teams to be at their best. Showpad has been named a Strong Performer by Forrester's Wave for Sales Content Solutions, recognized as a top 10 software company by G2, and listed in Deloitte's Fast 50 and Inc Magazine's 2019 Best Workplaces.
x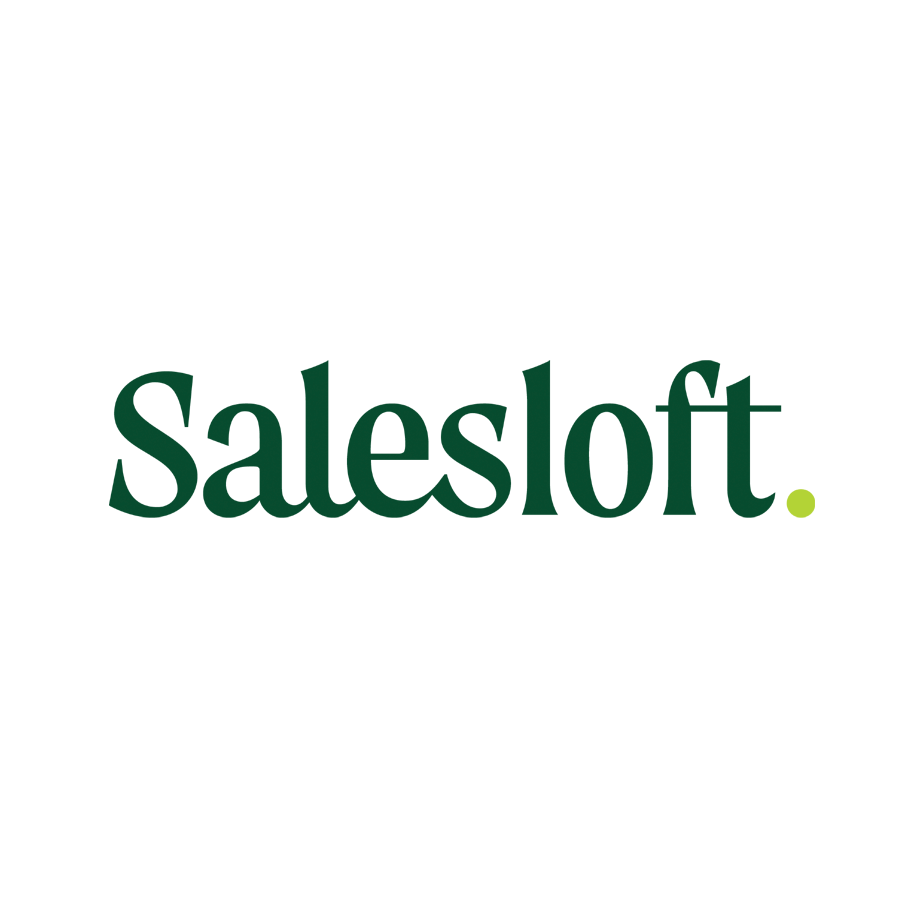 Salesloft
Think of SalesLoft as a co-pilot for your CRM. We automate human interactions between buyers and sellers. Yet you still get the flexibility to personalize those interactions across email, phone, social, direct mail, and video. And all your activities are automatically synced back to the CRM.
SalesLoft is the only all-in-one platform that can power your entire revenue organization. We help you generate leads, plus a whole lot more.
x
Xactly
When Xactly was founded over 16 years ago, we saw the potential that businesses were longing to tap into, and we made it our mission to equip our customers with the tools they need to take control of their data. Since then, we've enabled thousands of unique companies to empower millions of sellers to drive revenue globally. Xactly works with Vista Equity Partners to fuel growth and product innovation.
The Xactly spirit of giving and engagement acts as a multiplier of our C.A.R.E. values into the communities where our employees live and work. XactlyOne organizes volunteer opportunities so Xactlians can use their talents together to make a meaningful impact and create positive change in the world.
x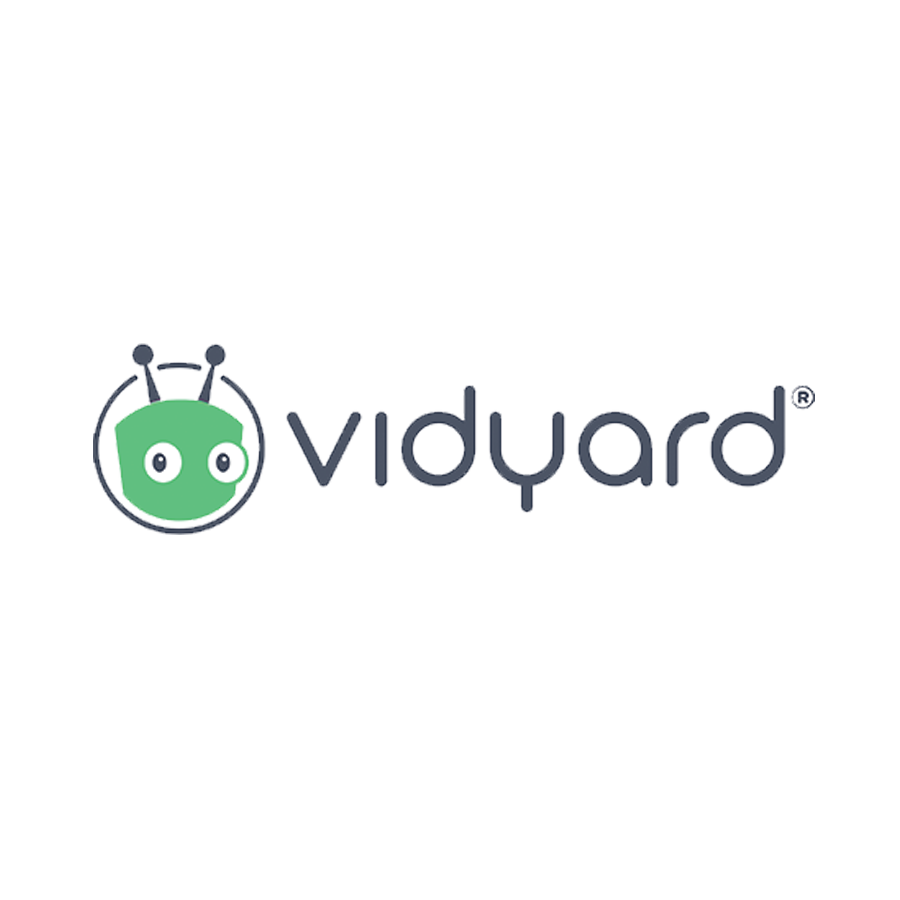 Vidyard
Vidyard is built for business. Our platform goes beyond just video hosting and management. Connect with viewers through personalized video experiences. Explore analytical insights about your audience. Turn those insights into action through integrations with top enterprise tools. Prove the impact of your video programs.
Global leaders and industry pioneers on the Fortune 500 list and beyond rely on Vidyard to power their video strategies and turn viewers into customers.
x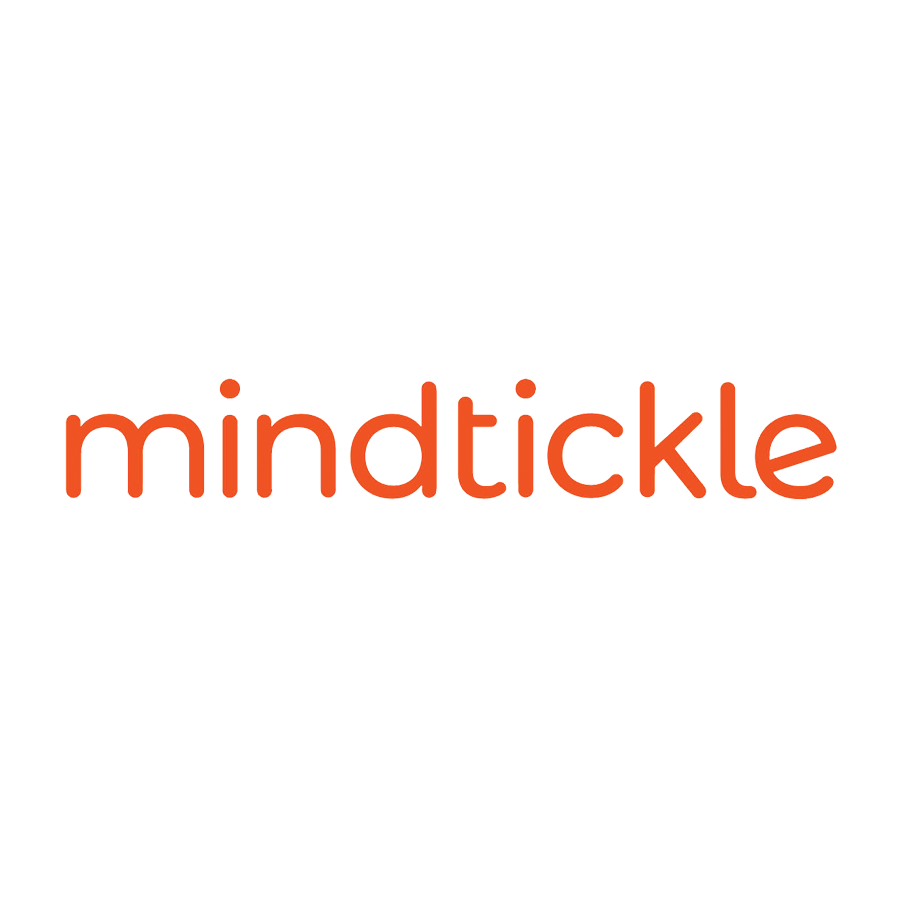 Mindtickle
Mindtickle provides a comprehensive, data-driven solution for sales readiness and enablement that fuels revenue growth and brand value for dozens of Fortune 500 and Global 2000 companies, and hundreds of the world's most recognised companies across technology, life sciences, financial services, manufacturing and service sectors. With purpose-built applications, proven methodologies, and best practices designed to drive effective sales onboarding and ongoing readiness, Mindtickle enables company leaders and sellers to continually assess, diagnose and develop the knowledge, skills, and behaviours required to effectively engage customers and drive growth. Please visit our culture page and our current job openings to learn more about us and career opportunities. For additional information, visit www.mindtickle.com or find us on LinkedIn, Facebook and Twitter.
x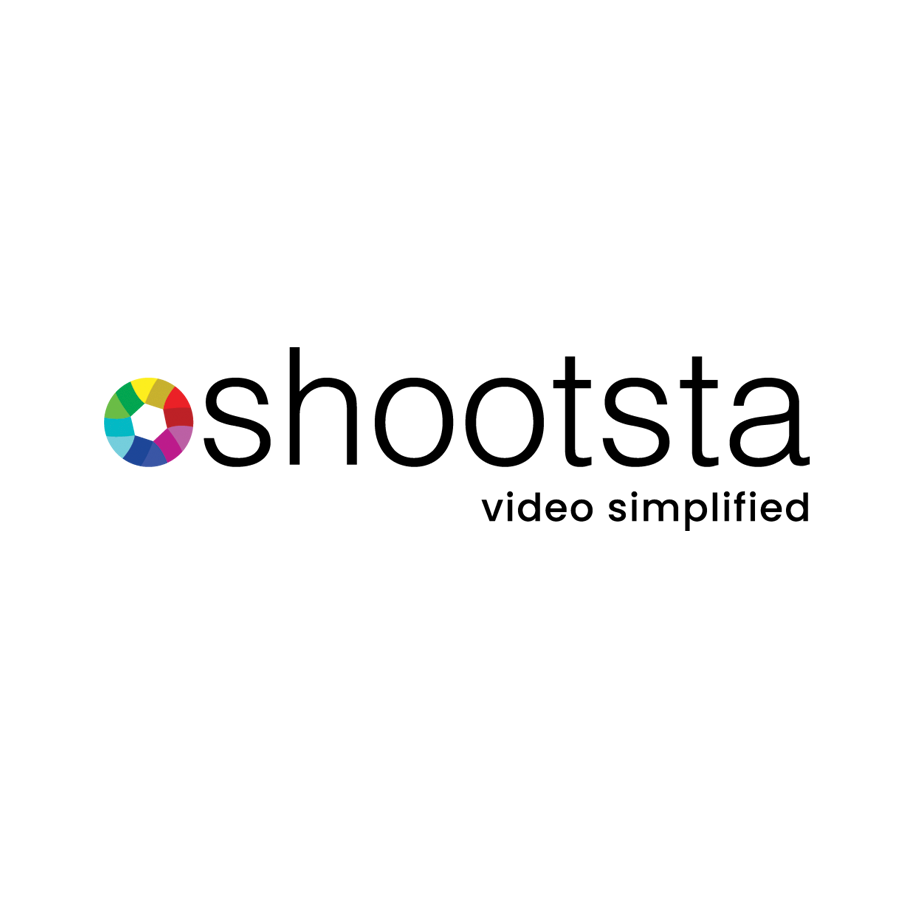 Shootsta
Our goal is to transform the way people communicate with video. We've built a video tech platform so you can create high-quality, cost-effective video content with Shootsta's suite of apps and services.
Shootsta Elevate, our AI-powered app, allows teams to create hundreds of personalised videos in minutes accelerating their sales cycle by 4x. Cut through the noise and drive action at all stages of the sales funnel, from connecting to closing.
Shootsta Pro, our video editing service enables teams to create professional videos, quickly, easily and cost-effectively. We provide the technology, equipment, education, editing and creative services to create professional, on-brand video content at scale, ready to share in just 24 hours. It's the perfect blend of in-house and outsourced video production for your internal and external communications.
Shootsta is trusted by leading brands around the world including, Deloitte, Pfizer, GSK, LinkedIn, Estee Lauder Companies and Coca Cola.
x

ZoomInfo
ZoomInfo is a leader in modern go-to-market software, data, and intelligence for more than 25,000 companies worldwide. The ZoomInfo platform empowers business-to-business sales, marketing, and recruiting professionals to hit their number by pairing best-in-class technology with
unrivaled data coverage
,
accuracy, and depth of company and contact information. With
integrations
embedded into workflows and technology stacks, including the leading CRM,
Sales Engagement
,
Marketing Automation, and Talent Management applications, ZoomInfo drives more predictable, accelerated, and sustainable growth for its customers. ZoomInfo emphasizes
GDPR and CCPA compliance
.
In addition to creating the industry's first proactive notice program, the company is a registered data broker with the states of California and Vermont. Read about ZoomInfo's commitment to
compliance, privacy, and security
.
x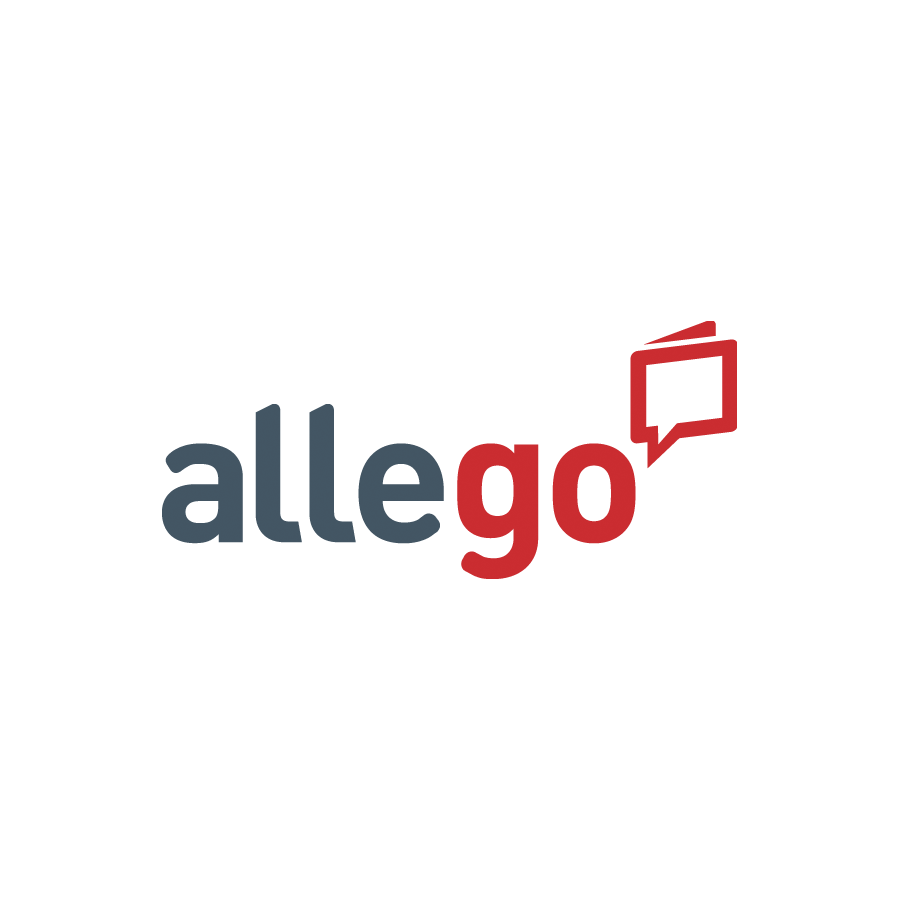 Allego
Allego is the future of sales enablement. Our sales enablement, learning, content management, and conversation intelligence products accelerate performance for sales and other teams. Allego is AI-driven and seller-centric, with the power, agility, insight, and ease you need to drive results in a hybrid world—all in a single app. Nearly 750,000 professionals use Allego to equip sellers with intelligent training, coaching, and content that engages and converts buyers. Learn more about sales enablement that wins sellers and buyers at
allego.com
.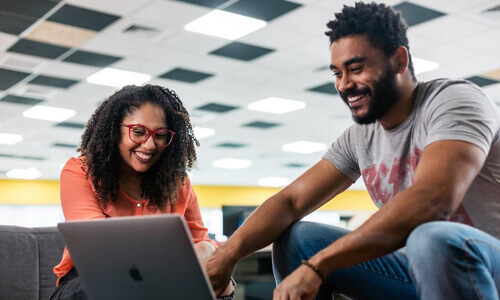 Speaking opportunities
Speaking at an Engage Sales event positions yourself and your company as thought leaders and change drivers in sales. As a speaker, you:
Increase your profile and inspire change. You're the thought leader — the forward-thinking innovator who's inspiring a change in sales.
Meet other experts and learn from peers. You'll meet other innovative sales leaders with who you can share learnings and ideas.
Make a difference to the sales experience. Your audience will be senior salespeople in their own businesses with the power to make positive change.
Speaking opportunities
Inspirational sales courses to boost your skills further
There are other formats for people to learn how to better approach sales. Engage Sales offers the following learning opportunities for sales leaders that are sponsorship opportunities too.
Masterclasses

Available both virtually for smaller groups and in-house team formats for larger internal teams.

Best Practice Training

It's one of the best investments anyone can make, high quality and effective training that delivers a real payback.

Group Workshops

We truly care about those that enrol with us and feel this sets us apart from the crowd.

Leadership Workshops

Delivered by our highly experienced and recognised consultants, each with their own area of expertise.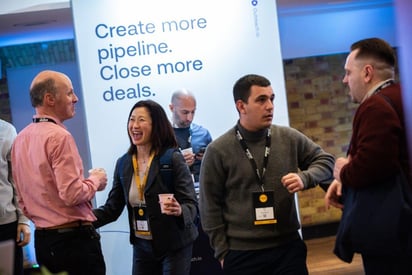 SALES ENGAGEMENT SUMMIT
The growing importance of understanding the buyer and their journey is crucial though, as engagement insights are increasingly proven to improve the sales process, the human experience and, ultimately, profitability.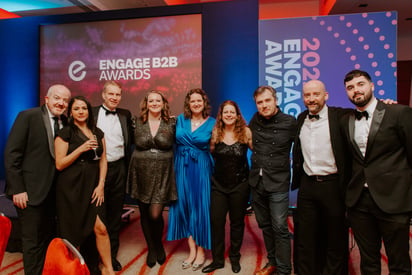 ENGAGE B2B AWARDS
The Engage B2B Awards shine a light on organisational excellence in B2B Sales and Marketing and recognise individuals who have accomplished significant achievements within the fast-evolving world of technology within the B2B sales and marketing sectors.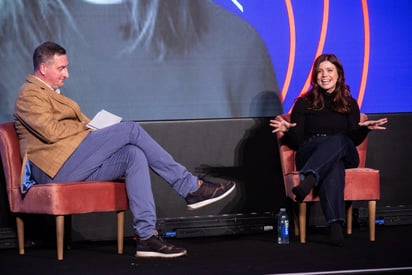 FUTURE OF SALESTECH CONFERENCE
The 'modern' customer has new expectations and a refreshed approach in their purchasing, so organisations must keep pace before customers discover they receive a better experience from tech-enabled businesses.