Meet Andrew Hough - He builds and enables the most trusted sales teams in the world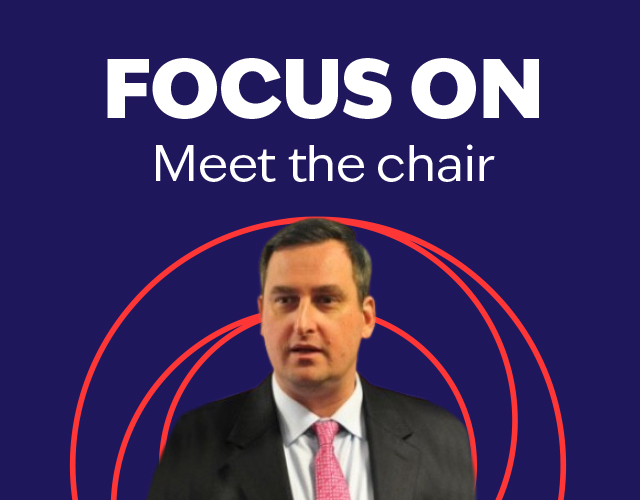 Meet Andrew Hough - Founder and Director of the Institute of Sales Professionals and our 2023 Engage Sales Event Host.

We are absolutely delighted to announce that Andrew Hough, Founder and Director of the Institute of Sales Professionals, will be hosting the Future of SalesTech Conference and Sales Engagement Summit.
Andrew has spent all of his working life in sales. Starting in financial services in Lloyds, then Barclays Asset Finance initially in Manchester, then London. The foundations gained in selling externally and internally, the need for asset finance loans (externally) and the acceptable risk (internally), have never been lost on him.

From there he moved to GE Capital and ran their joint venture with Sun Microsystems Ltd, and from there to EMC2 Inc (now part of Dell). He held roles from need of customer financial services (UK and EMEA levels), through to Director EMEA Sales enablement. In that role understanding sales learning and tool needs and developing programs for growth, were critical and Andrew's relationship with Cranfield began there.

He also held roles in specialist sales and core storage group sales with 2000 sellers under leadership. Leaving after 16 years he founded the Association of Professional Sales, focused on developing sales into a recognised profession and placing it on parity with other professions. Following a merger with the ISM the Institute of Professional Sales was formed with 8000 members world-wide.

As founder Andrew stays actively involved with thought leadership and research which links to his role as researcher in sales at Cranfield University. Passionate about sales at every level Andy supports organisations embrace you learning methodologies and frameworks for sales ecosystems. He lives in Highgate, with wife Alison (his personal CEO and Managing Partner of EY), their two children, and mad working cocker (who has never worked in her life).
ABOUT THE INSTITUTE OF SALES PROFESSIONALS
Formed by the merger of the Association of Professional Sales and the Institute of Sales Management, we are the Government backed professional body representing sales in the UK and around the world.

We are proud of our profession and passionately believe that sales should be a chartered body - this is part of our mission.

We are bringing sales into parity with other professions by providing qualifications and lettered accreditation, underpinned by life-long learning, for those who choose a career as a sales professional.

We uphold the quality, ethics and standards of professional selling and are here to celebrate everything that is great about being a sales professional.
THE ISP'S FOCUS IN 2023
Increasing focus on the presence of the first global professional sales body, and it's aim to place sales on parity with other professions such as engineering, accounting, procurement and HR
Demonstrating the benefits of standards and ethical alignment and demonstration
Highlighting the benefits of member status in a professional body
Reducing burnout and stress on sales people through addictive sales behaviour / legacy experience v new work entrants
Improving working practices in sales and amplifying practice evangelist's to buyers.
Growing globally with our international corporate partners
Continuing to put out aggregated and created content for the support of continued professional development
You can find out more about the ISP, as well as hear from Andrew and our world-class speakers, at our free-to-attend 2023 events: