Georgina Beard: "Repair what you can, replace what needs replacing, introduce new if you have to"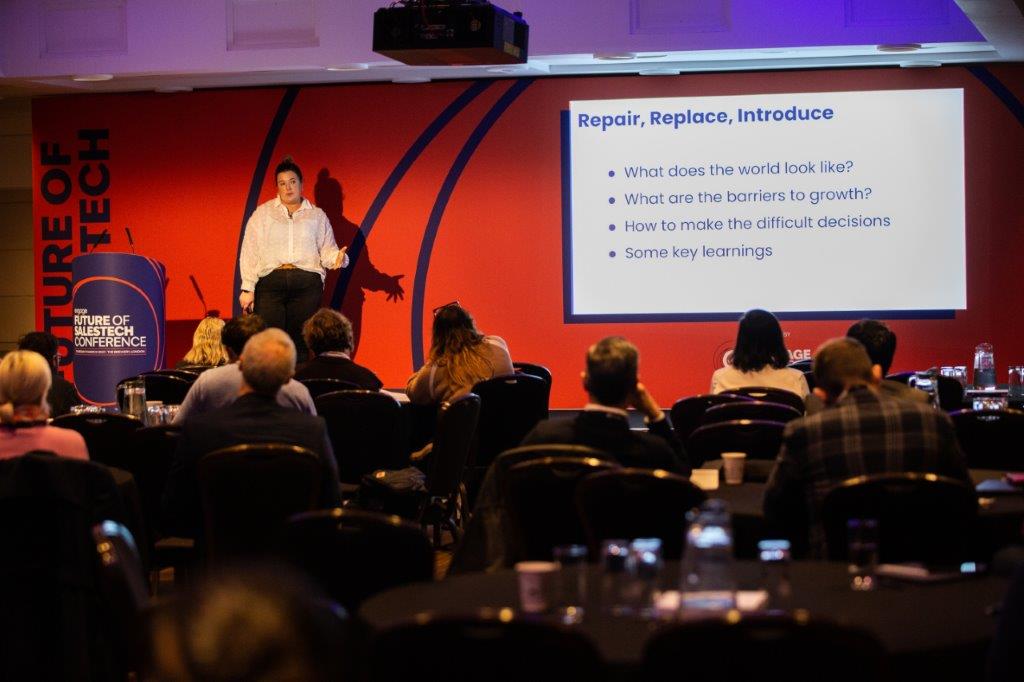 An interview with SEON's Head of Sales Enablement
On the 9th of March, we held our 2023 Future of MarTech and SalesTech Conference. The day featured various industry experts, who shared their success stories and opinions. One such speaker was Georgina Beard, SEON's Head of Sales Enablement.
Georgina presented the audience with a Case Study, revealing how SEON sets up their team for sales growth. In an interview with EBM, she has now delved deeper into this, revealing the main reasons she shared her story and the key takeaways from the conference.
PLEASE INTRODUCE YOURSELF AND YOUR ROLE.
I'm George Beard, Head of Sales Enablement at SEON, where we focus on helping online businesses fight fraud. I support a team across the world, helping make sure they are as effective and efficient as possible, be it new ways to prospect, ensuring that learning is available on-demand or thinking about how best to run effective demos.
WHAT WERE THE MAIN REASONS FOR SHARING YOUR STORY AT OUR CONFERENCE?
I think the role of sales enablement can often be that of an individual contributor, and that means it's easy to both think you're the only one with specific challenges, or to become convinced that your way is the only way, and neither of those are helpful! I hope that by sharing the fact that not everyone has all the answers, and by sharing some of my key takeaways, I can help remind people that there's a community supporting them.
WHAT ARE THE BIGGEST TAKEAWAYS THAT OUR COMMUNITY CAN LEARN FROM YOUR STORY?
Businesses are demanding more of their employees, and especially salespeople at the moment, and ensuring that you're not making conflicting demands, or creating environments where it's impossible to thrive, is crucial.
Decisions on tech fall into three categories - repair what you can (including stretching what you have to the limits of its capabilities), replace what needs replacing, and introduce new if you really have to.
ARE THERE ANY PROJECTS THAT YOU'RE CURRENTLY WORKING ON THAT YOU'RE EXCITED ABOUT?
We're building a certification programme that means that every single member of our team will have the same foundational knowledge they need to be successful. This means that we know we're setting people up for success, creating ambassadors for our business and helping everyone feel like part of the team from day 1.
LOOKING TO THE FUTURE, WHAT WOULD YOU SAY ARE THE KEY TRENDS SHAPING THE INDUSTRY?
The role of the CFO is something that's already having a huge impact on the sales process in every business, but this doesn't feel like it's going to be disappearing anytime soon. It feels like the buying process is only going to get busier, more formal and more complex as time goes on, and that's going to have a knock on impact for every part of a sales team, from hiring to enablement to the sale.
If you found this interview interesting and want to learn more about the topics discussed at the conference, continue to watch this space! Over the coming weeks, we will be publishing multiple interviews, podcasts, and articles featuring the event's speakers.