George Pastidis: "You need to have quick wins and you must communicate those wins well"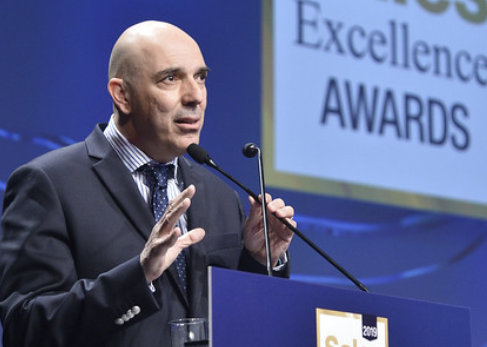 George Pastidis is the Head of Sales Enablement Programs at Ericsson and the author of 90 Short Stories for Better Business. Having previously spoken at one of our conferences, George has now caught up with EBM's Editor, discussing the importance of sales enablement, how to prove its impact, and the challenges you need to watch out for in 2023.
HI GEORGE, PLEASE INTRODUCE YOURSELF AND YOUR ROLE.
After launching and leading the SET2WIN Ericsson Sales Proficiency program for three years, I now drive the Ericsson Sales instructor-led trainings globally.
WHAT CAN YOU TELL US ABOUT ERICSSON'S SALES ENABLEMENT PROGRAMS?
The Ericsson Sales Enablement Programs are based on the following five pillars:
Relevant and up to date
Easy access and user centric
Collaboration and peer learning
Learning in the flow of work
Credentials based


IN YOUR OPINION, WHAT IS THE IMPORTANCE OF SALES ENABLEMENT AND HOW CAN YOU PROVE ITS IMPACT?
In today's demanding corporate world, we cannot and should not limit ourselves to tracking the activity. It is the business impact that we care about and should focus on. Thinking then of the Kirkpatrick learning evaluation model, we need to focus on levels three and four, finding the ways and setting KPIs for tracking whether our learners' behaviours and results have changed.
In this direction, I think we should always consider both hard data and testimonials from the learners and their leaders. Because numbers don't really tell much without people explaining how the numbers really connect with a won deal for example. And vice versa of course, because if we only rely on words that aren't backed up by numbers, then things are fluffy.
WHAT WOULD YOU SAY ARE THE BIGGEST CHALLENGES IN SALES ENABLEMENT IN 2023?
There is a tendency worldwide, for many good reasons, to use different sales enablement, learning experience, collaboration, and learners' engagement platforms. But people in the post-covid era, have a huge need to get together and physically interact. This is a challenge that we need to handle, having the right balance.
WITH NEARLY A DECADE OF EXPERIENCE AT ERICSSON, WHAT ADVICE WOULD YOU GIVE TO LEADERS SEEKING TO IMPROVE THEIR SALES TEAMS?
Listen to your target group of learners as co-creation is important for having their engagement. Build your network inside and outside your organisation and learn from their best practices. Be a doer and drive things strongly. Do not overthink waiting for things to get perfect before you go on execution. You can finetune things down the road. Act fast instead. You need to have quick wins and you must communicate those wins well, showing the necessary business impact that your actions have brought.