Mike Kunkle: AI Won't Replace Consultative Sellers, But Other Sellers Who Use It Wisely Might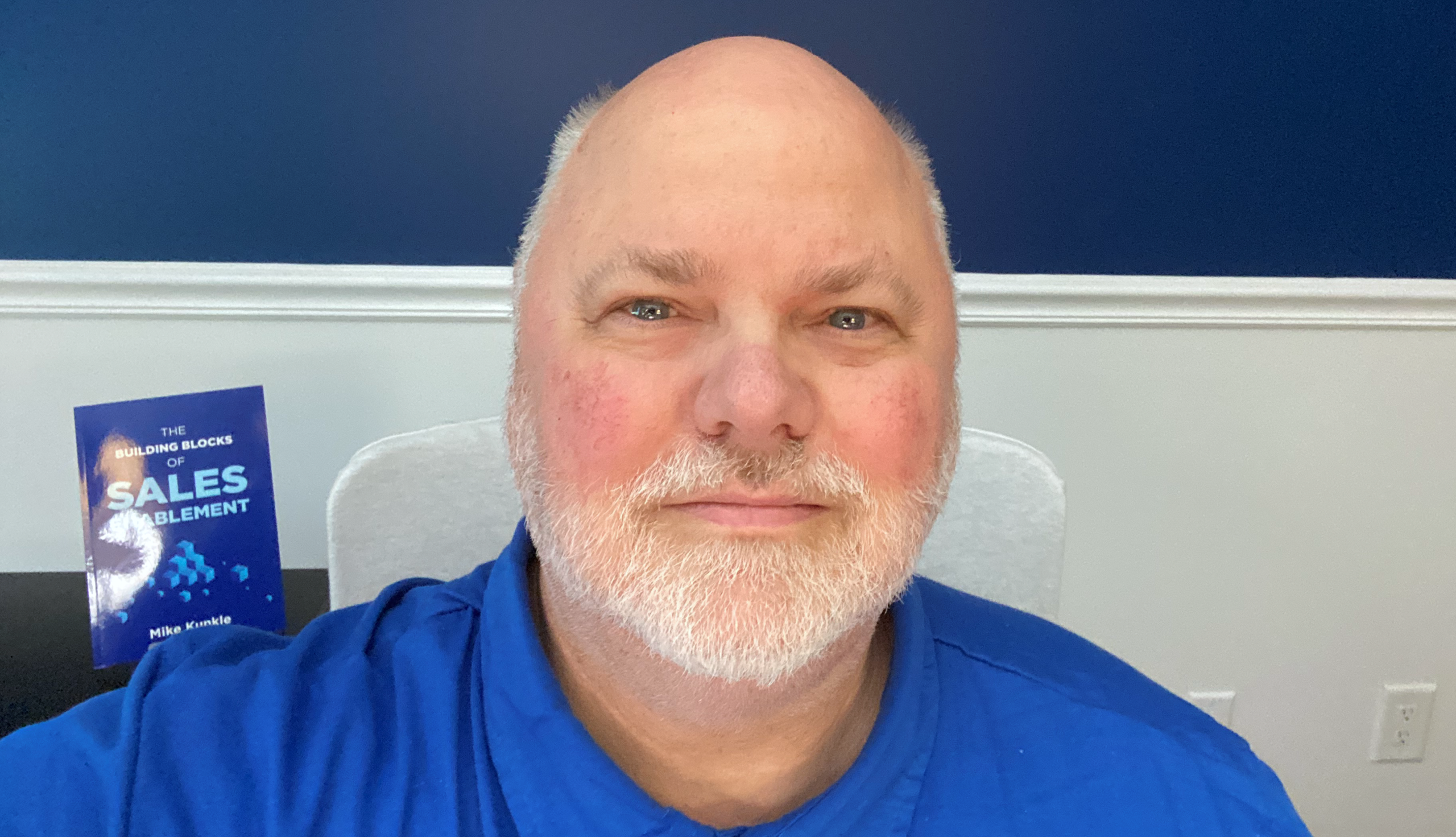 An interview with the Founder of Transforming Sales Results and the Vice President of Sales Effectiveness Services at SPARXiQ
With nearly 4 decades of experience working in sales, Mike Kunkle has seen the industry transform time and time again. Today, he is a renowned sales transformation advisor, with experience in sales enablement and effectiveness. Speaking to Engage Sales' Editor, Mike Kunkle has now shared a little more about his professional achievements, his thoughts on the current state of sales, and his predictions.
HI MIKE, PLEASE INTRODUCE YOURSELF AND YOUR ROLE.
I'm Mike Kunkle. I've spent the past 39 years in the sales profession and the last 29 in one version or another of sales performance improvement work – sales training, sales effectiveness, sales transformation, or sales enablement.
I've been both a practitioner, as a corporate department leader, and a consultant, helping clients drive dramatic revenue growth through best-in-class training strategies and proven-effective sales enablement systems. I founded Transforming Sales Results, LLC, and today work as the Vice President of Sales Effectiveness Services for SPARXiQ, supporting clients with sales force diagnostics, sales training, hiring practices, sales coaching training, and advisory services.
I collaborated with Doug Wyatt to develop SPARXiQ's Modern Sales Foundations™ methodology and course, authored SPARXiQ's Sales Coaching Excellence™ course, published a book on The Building Blocks of Sales Enablement, and collaborated with Felix Krueger to develop The Building Blocks of Sales Enablement Learning Experience.
HOW DID YOU GET INTO THE WORLD OF SALES ENABLEMENT?
Well, I started my career as a professional musician. When I decided to pursue a different path, I took a job advertised as "answering phones to help customers". It turned out to be an inbound inside sales role. I was not very good at it, but the business owner saw something in me and took me under his wing, training and coaching me. I soon became his top salesperson and eventually managed the business. That fostered an interest for me in sales training and coaching.
One thing led to another, and a few years later, I found myself working in sales training for a Fortune 500 corporation. I was fortunate that I was given a wide berth on what to do, but my division leaders wanted to know it was working, and that they were getting an ROI for their investments. I quickly learned that it took more than just training to change behaviour and improve sales results.
So, way back in 1991, that's how my journey began, well before the phrase "sales enablement" was coined. Over many years of learning about various organisational performance improvement disciplines, I developed a framework that I now call The Building Blocks of Sales Enablement.
WHAT DO YOU VIEW AS 'THE BUILDING BLOCKS' OF SALES ENABLEMENT?
The building blocks is a framework that includes:
A dozen core building blocks, or performance levers, that you can pull to support sellers and improve sales results. These blocks are:

Buyer Acumen, Buyer Engagement Content, Sales Support Content
Sales Hiring, Sales Training, Sales Coaching
Sales Process, Sales Methodology, Sales Analytics & Metrics
Sales Technology & Tools, Sales Compensation & Recognition, and Sales Manager Enablement

Communication Management – both to the sales force and with internal cross-functional stakeholders and collaborators.
System Thinking – the blocks are the performance levers, and the systems are how to execute to deliver repeatable, replicable, predictable business results.
Sales Support Services – optional services provided by SLA, which might include things such as RFP management, research, presentation design, or sales coaching services.
IN YOUR OPINION, WHAT ARE THE MOST COMMON MISTAKES SALES LEADERS MAKE WHEN IT COMES TO TRAINING REPS? MORE IMPORTANTLY, HOW CAN THEY CORRECT THESE?
That's a big question and there are a lot of reasons, including:
The wrong content is taught – meaning, it won't produce results in the real world.
Poor learning design – people mentally "check out" and don't learn from the training.
No knowledge sustainment plan – so it's forgotten quickly.
Too little practice with no feedback loops – this leads to very little skill development to develop comfort.
No purposeful plan to support application – it's not worked into systems, like CRM, or supported during workflow.
No on-the-job coaching to foster mastery – even if they learn it, remember it, practice, and try it, it doesn't mean they'll do it well, at first, or continue to do it.
No performance management to ensure what is taught is used – people are on their own, whether or not to apply what they learned – there's accountability for the reps, or their managers.
No aligned change management – so it never becomes embedded into the culture, becoming "the way we do things around here."
The opposite of the above is the solution. All of this is built into one of the systems in the building blocks, that I call The Sales Training System, which includes The 5 Stages of Sales Mastery & Behaviour Change:

HOW DO YOU ENVISION THE FUTURE OF SALES ENABLEMENT, CONSIDERING THE ADVANCEMENTS IN SALESTECH AND THE RISE OF AI?
Sales tech is one of the building blocks and AI has a lot of potential for sales. That said, enablement is about far more than just these things. Enablement must first and foremost be about sales effectiveness, prior to sales efficiency. Tech should support the things sellers must do to be effective – either helping to do things more effectively, or helping them do more of them (improve efficiency).
We're in the early phase of the Gartner Hype Cycle with AI right now, so it's talked about everywhere and many are exaggerating the impact right now. I like the Gates' quote, where he says that everyone tends to overestimate the early impact of tech advancements and underestimate the ten-year impact. But even then, I predict that consultative sellers won't need to fear AI – they'll need to worry more about being replaced by other sellers who use tools wisely. I also predict that what I refer to as "The Human Differentiators" will become even more important when working with human buyers. When machines are buying from machines, it will be a different story. Until then, humans and human behaviour will rule.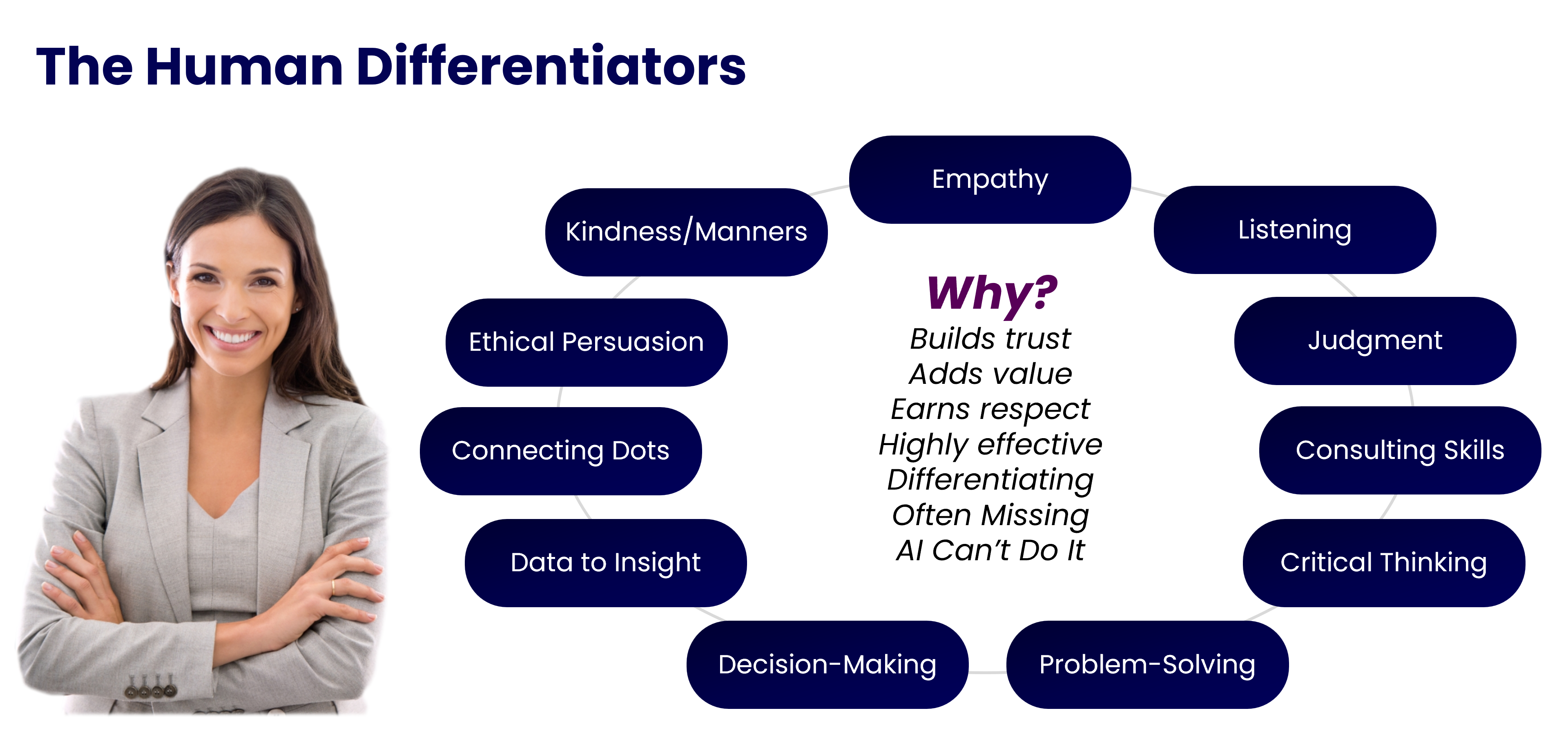 As far as what I believe the future of sales enablement will be, I'm hopeful that it will evolve toward being more strategic, and toward performance consulting practices. I see these being necessary to be able to deliver a true business impact with enablement work. And if we're not doing that – then why are we even doing it?
Connect with Mike and follow his content here.