Viktorija Hartwell: "Enablement is a crucial element for marketing and sales"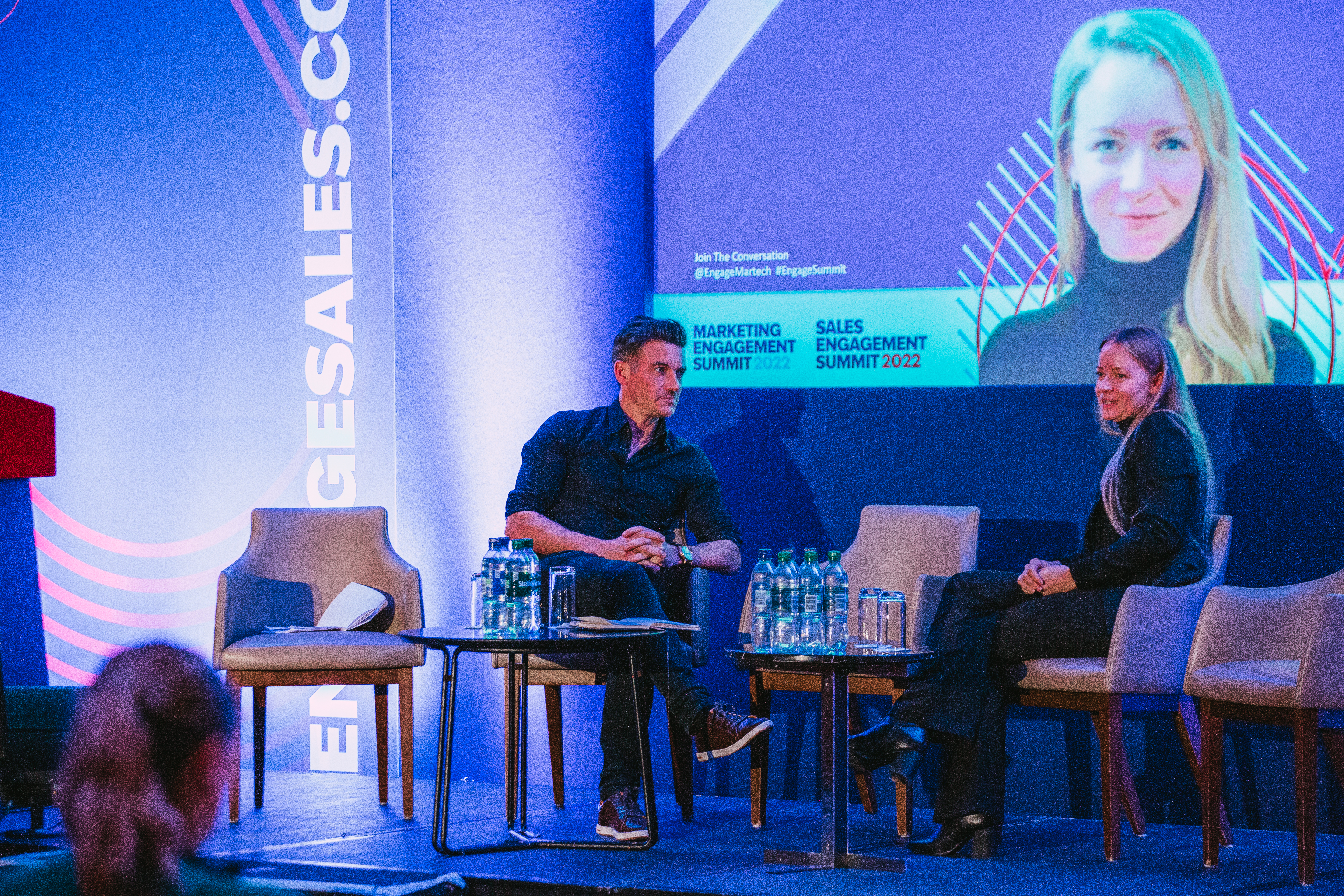 An interview with Viktorija Hartwell, Revenue Enablement Practitioner
In recent years, sales and revenue enablement roles have become increasingly popular. More importantly, they are expected to continue being seen as an integral part for businesses, with Gartner predicting that sales enablement budgets will increase by 50% by 2027.
To delve into why these roles are crucial for growth, we have now spoken to one of our previous speakers: Viktorija Hartwell, Revenue Enablement Practitioner. With experience in both sales and revenue enablement, Viktorija was also featured in the SEC's 2023 Sales Enablement Ones to Watch report.
HI VIKTORIJA, PLEASE INTRODUCE YOURSELF.
Hi! Thank you for inviting me to this interview, it's a huge pleasure! I'm Viktorija, I've started my career in direct sales roles after getting a teaching degree and teaching for a while. After some time I realised my passion of developing people is called enablement and so here I am today. On a personal side, I love spending time with my family, reading, learning new languages, travelling and good food.
YOU HAVE WORKED IN BOTH REVENUE AND SALES ENABLEMENT. COULD YOU SHARE HOW THESE TWO ROLES DIFFER?
Put simply, sales enablement focuses on supporting sales teams, revenue enablement focuses on supporting sales, post-sales, partners and any other revenue-generating roles.
Having experience in both sales and revenue enablement, learning through practical courses and reading up on thought leadership pieces made me realise, the customer is the focus, so why not optimise the entire customer journey through enabling all revenue-generating teams. Essentially sales enablement rolls into revenue enablement, as it absolutely still has place to be.
WHAT IN YOUR OPINION IS THE IMPORTANCE OF ENABLEMENT IN SALES AND MARKETING?
Enablement didn't always exist as a separate function, it was done by someone or it wasn't done at all, so marketing and sales worked alongside each other for a while before enablement stepped in.
Enablement can help marketing to produce relevant content, campaigns, collateral, and ensure it is adopted by the sales teams. Leads handover can be supported by enablement to ensure swift responses and feedback on the quality is a regular occurrence.
Totally biased, however enablement is a crucial element for marketing and sales, as it provides cohesion, efficiency and transparency.
YOU FEATURED ON THE SEC'S 2023 SALES ENABLEMENT ONES TO WATCH REPORT, WHAT ADVICE WOULD YOU GIVE TO THOSE WHO WISH TO START A CAREER IN ENABLEMENT?
That was such a lovely surprise, it was flattering to be recognised alongside the other 49 enablement practitioners globally!
My start in enablement was fairly focused, I was looking for a role that was enablement, I just didn't know that's what it was called, so my advice would be:
If you can, get a mentor in enablement!
Review your skills, compare with some enablement job descriptions, see where the gaps lie and get experiences/learning to cover those
Join enablement communities to learn the day to day of the role
Overall, go for it, enablement is an exciting and versatile role with a huge impact to the business.
FINALLY, WHAT ARE YOUR SALES ENABLEMENT PREDICTIONS FOR THE COMING YEARS?
Wow that's a tough one! Enablement has still some way to go in being a strategic function in some organisations rather than just an add-on function that provides training, so my prediction and hope is that enablement will be seen as an integral part in more businesses.
Over the coming weeks, we will be publishing similar interviews, podcasts, and articles featuring speakers from our 2022 and 2023 events so continue to watch this space to always be informed!