Stephanie Middaugh: "Enablement Marries My Love of Teaching With My Operational Mindset"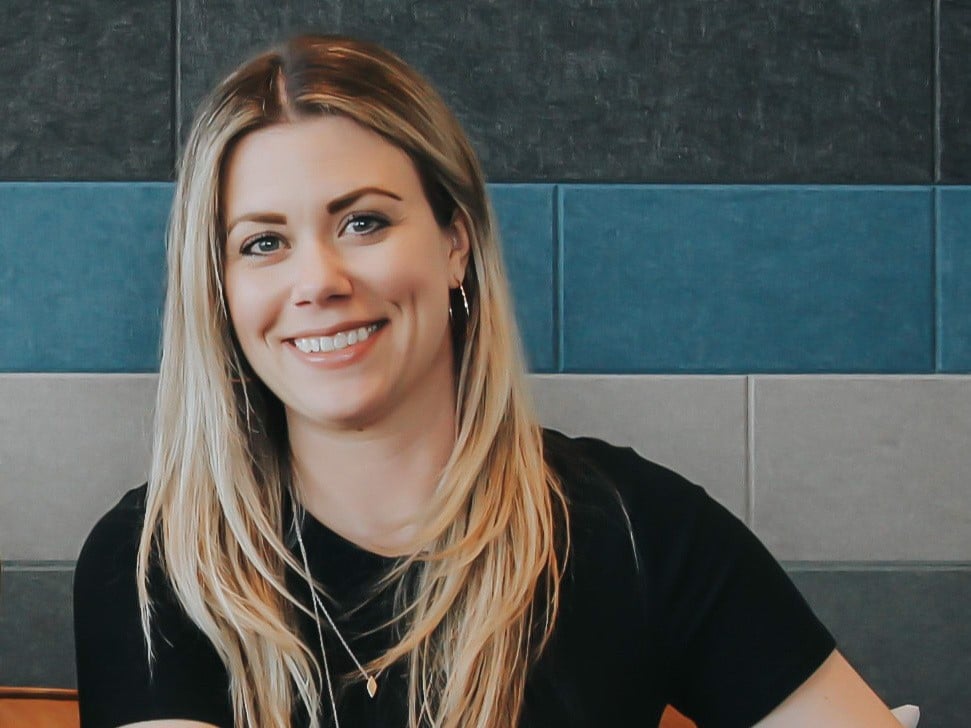 An interview with the CEO of Phoenix GTM Consulting and the co-founder of The Enablement Squad
Stephanie Middaugh has over 13 years of experience working in enablement, training and sales operations. She is now the CEO and founder of Phoenix GTM Consulting, helping teams become more productive and efficient to rise above the competition. In addition to this, she is the Co-Founder of The Enablement Squad, a community where Enablement professionals can network and share their knowledge. As the Editor of Engage Sales, I had the pleasure of speaking to Stephanie, to find out more about the world of enablement and what its future might look like.
HI STEPHANIE, PLEASE INTRODUCE YOURSELF AND YOUR ROLE.
Hello! I'm Stephanie Middaugh and I'm the CEO and Founder of Phoenix GTM Consulting Group. We are a Go-to-Market consulting firm, specialising heavily in Enablement consulting, and contracting at the moment as we continue to build.
I'm also the Co-founder of The Enablement Squad, which is an online, Slack-based community bringing together Enablement professionals across the globe and varied experience levels to share best practices, celebrate wins, and provide help and advice with common struggles within our profession. I'm currently based in Utah, south of Salt Lake City with my husband and our two cats.
HOW DID YOU GET INTO THE WORLD OF SALES AND REVENUE ENABLEMENT?
My road into Enablement has definitely been a windy one. I was going to be a High School English teacher when I was in college, but about a year before I was due to start student teaching, I had a bit of a quarter-life crisis and realised that's not what I wanted to do with my career. However, I didn't know exactly what I wanted.
So, I found the first receptionist job that would take me, which just so happened to be at an ERP Software company in Southern California. After my manager realised that I was able to take on more responsibility, I was quickly moved into a role on the Deal Desk team (order processing). After about 6 years in that role, supporting different areas of the business, I came across a role in 'Sales Productivity' which seemed to marry my love of teaching and training with my Operational mindset.
I was in love – I loved everything about the role. I ended up being presented with a promotion, but it was going to be in the field of Sales Operations instead – being young in my career, I took it! I was good at it, but it wasn't the same love that I had for Enablement.
After a couple years in that role, I made the decision to follow my true passion and pursue Enablement as my career. Ever since then, I have worked at start-ups, large and small alike, to build Enablement programs and functions from scratch.
WHAT INSPIRED YOU TO FORM THE ENABLEMENT SQUAD AND HOW HAS THIS COMMUNITY EVOLVED SINCE ITS INCEPTION?
The Enablement Squad came about when an Enablement friend of mine and I were chatting and we mused about how amazing it would be if there was something like one of those old-school AIM chatrooms, but for Enablement. Questions and answers, in real-time! So, we took a chance and stood up a free Slack channel and invited a few of the other Enablement professionals we knew. We were aiming for 100 people in the channel – how amazing would that be?!
Fast forward over three and a half years later, and we have been able to grow The Squad to almost 3,000 members globally. We have started branching out into more in-person events across the globe, marrying our love for tactical, best practice sharing with our desire to bring and connect Enablement professionals together.
AS AN INDUSTRY EXPERT WITH YEARS OF EXPERIENCE, WHAT ADVICE WOULD YOU GIVE TO THOSE WHO SEEK TO START A CAREER IN ENABLEMENT?
My best piece of advice if you're thinking about Enablement is to begin joining the Enablement communities. Aside from The Enablement Squad, there are a lot of other Enablement-focused communities out there – observe what kinds of questions come up. What are these practitioners struggling with? What projects do they work on? What are they being asked to do regularly? From there, reach out to some of the folks you align with. The great thing about Enablement is that we are one of the most giving groups of professionals that I have ever encountered. Offering to buy someone a virtual coffee to just pick their brain and ask some questions will really set you up for success and you'll get to learn a lot about what Enablement entails and whether it might be a suitable career choice for you.
FINALLY, WHAT ARE YOUR PREDICTIONS FOR THE FUTURE OF SALES AND REVENUE ENABLEMENT?
Enablement is going through a really hard time right now. There are a lot of layoffs happening with the B2B tech sector and Enablement teams are being reduced or gutted altogether. I anticipate there will be some turmoil in the market for a little while, I'm seeing a lot of folks starting to branch into Enablement consulting just like I did. Companies still need Enablement, but the headcount is too much for them to keep on their books right now. I anticipate growth within the fractional Enablement sector until the market evens out and companies begin investing in Enablement again across the board.