How to Create an Effective Sales Presentation and Ditch Marketing Collateral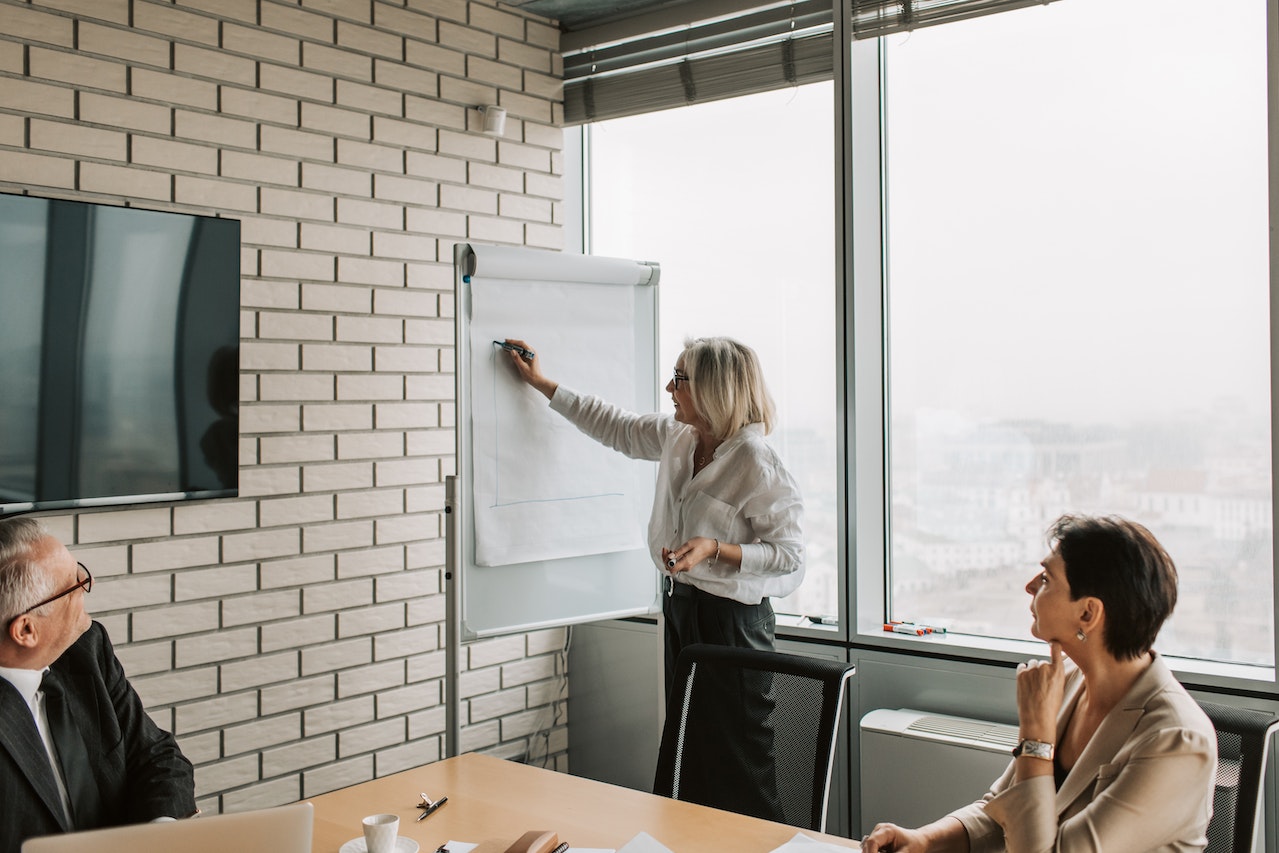 By Luba Reynolds, MD, Sales Expand Ltd.
Imagine, you have scheduled a meeting with the prospect you have been trying to approach for some time. Finally, you get a timeslot and all the right people are on the meeting/call with you.
Here is the crucial question. What and how to present to progress important opportunity: reuse marketing collateral, sales playbooks, create an impressive presentation, or tell a powerful story? Or perhaps, time to try something else.
According to research (Foster, Salesforce.com) 82% of customers are aware of what they want and 86% are prepared to pay for the product, even a premium price if it fits their requirements. In the current times, when Marketing is already doing a great job in providing extensive product information in a public reachable domain, many buyers are aware of competitive products and their features. What customers want from meetings with Sales is to verify their understanding of the product and confirm it is fit for their business. Sales also need to resolve potential scepticism about the product's capability and the prospect's readiness to adapt it.
All the above create a powerful opportunity to present the product in such a way that can trigger a genuine conversation and mutual interest. The presentation can be interrupted, the customer may not have enough time to listen to your story, they do not need a repeat of general marketing messaging. What they need is a conversation as a two-way communication approach.
So, how to structure such a conversation to get the most for both sides? Lay down the foundation for the product vision in a step-by-step whiteboarding approach. First, try to intrigue the customer's attention by explaining your product in 2-5 words, a marketing slogan or wording that will stick in their memory. Next, articulate the issues you recognised on the market as the gaps and foundation ideas for your product. This will create a genuine interest within the customer and provide insights on customer experience in similar situations. Then, connect a product as a resolution level for the market gaps/issues to create a clear picture of the value proposition and product-fit situation. Only then, the product features can be explained on the next level. Such an approach will create a clear vision within the customer, especially on an executive level, where they focus more on the business impact.
For more info on Powerful, easy-to-create executive Sales Presentations, watch this video.