6 Sales Books You Need to Add to Your Bookshelf Today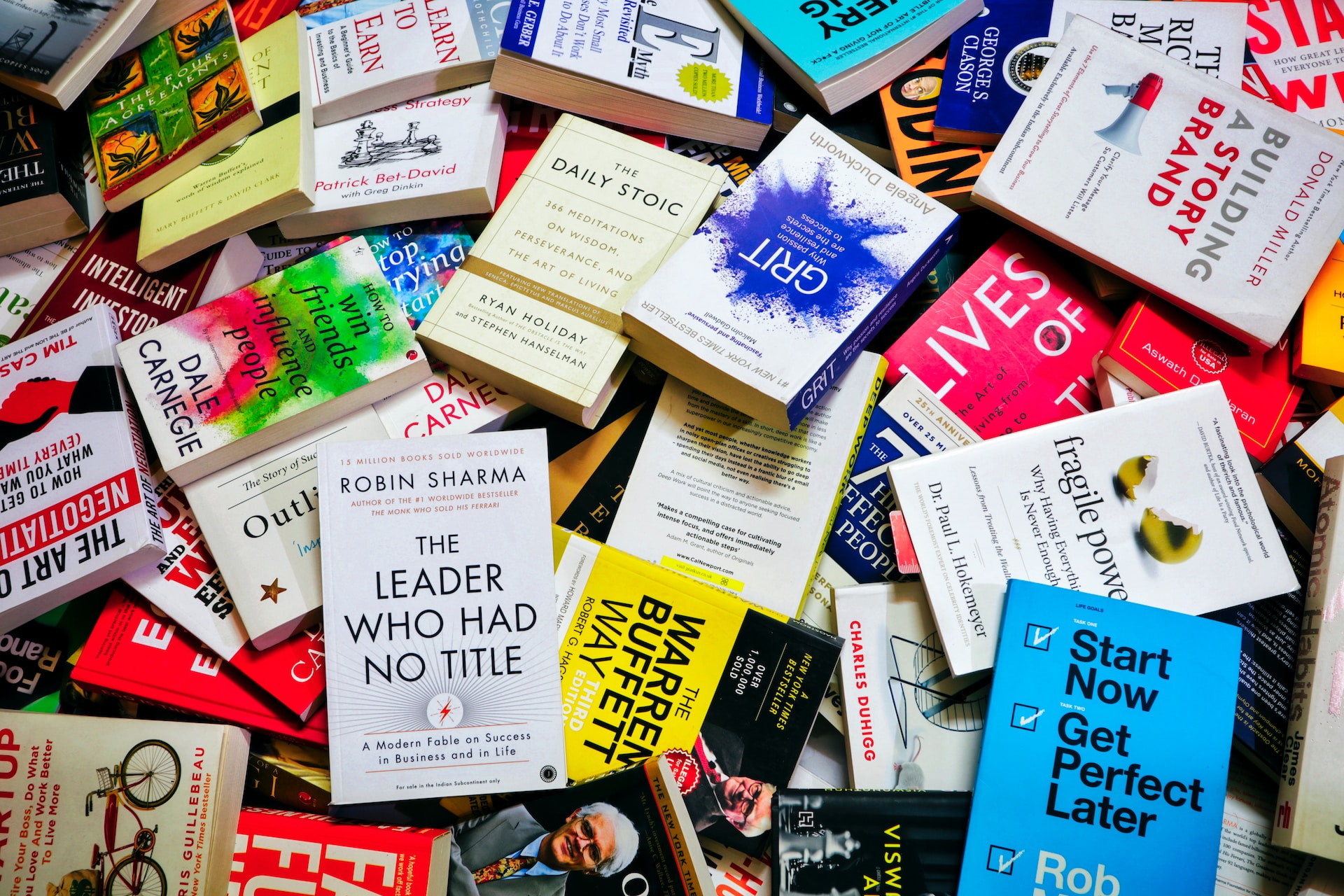 By Phil Hobden
"We have come to accept that learning is an ongoing journey to stay updated with the ever-changing world." – Peter Drucker
What sets apart the best performing salespeople and sales leaders? For me, it's their shared desire to continually improve, embrace learning, explore new ideas, and then generously share that knowledge to elevate the entire team. That's one of the reasons why I keep a collection of essential business books right next to my desk, alongside a plethora of audiobooks on my iPhone!
In fact, one of my go-to questions during interviews has always been, "What was the last business or sales book you read?" I believe it's crucial to ensure that any potential employee shares our team's hunger for knowledge and personal growth.
But with countless books available on these subjects, it can be overwhelming to know where to begin… So, let me share some of my favourites and why they should be added to your bookshelf (and why not share some of yours in the comments and tag me on social?)
The Challenger Sale: Taking Control of the Customer Conversation by Matthew Dixon and Brent Adamson
This book is THE go to text for start-ups in the tech space. It introduces the concept of the Challenger Sales Model, emphasising the importance of challenging customers' thinking and providing valuable insights to drive sales success.
SPIN Selling by Neil Rackham
This classic book focuses on the SPIN selling technique and introduces a data-driven approach to sales, emphasising the use of Situation, Problem, Implication, and Need-Payoff questions to engage prospects effectively and close complex deals.
Radical Candor by Kim Scott
This book offers a practical guide for leaders to build a culture of open communication and feedback. It emphasises the importance of caring personally and challenging directly, creating an environment where employees feel supported, motivated, and able to achieve their best potential.
The Sales Acceleration Formula: Using Data, Technology, and Inbound Selling to Go from $0 to $100 Million by Mark Roberge
This book outlines a data-driven approach to scale sales operations effectively. It emphasises leveraging technology, inbound selling strategies, and data analysis to achieve rapid growth, taking start-ups from zero to achieving significant revenue milestones, up to $100 million
Atomic Habits by James Clear
This one is an essential read. Delving into the science of habit formation, emphasising the significance of tiny, consistent changes, this book offers actionable insights to develop good habits, break bad ones, and optimise daily routines for significant long-term personal and professional growth. Imagine the impact of being 1% better at your role every day has over a year or two years!
Straight Line Selling by Jordan Belfort
A more controversial one (it is written by a convicted fraudster after all), BUT his systematic approach to sales success and focus on the 'Straight Line Persuasion System', is really interesting, guiding sales professionals to build rapport, handle objections, and close deals effectively by mastering the art of communication and influence along a straight line from open to close.
Obviously, there are many more … To Sell Is Human: The Surprising Truth About Moving Others by Daniel H. Pink, Sales Management. Simplified.: The Straight Truth About Getting Exceptional Results from Your Sales Team by Mike Weinberg, Sales EQ: How Ultra High Performers Leverage Sales-Specific Emotional Intelligence to Close the Complex Deal by Jeb Blount, to mention just a few more!

These books cover a range of topics, from sales strategies and techniques to leadership and team management, each providing valuable insights to aid both individual contributors and sales leaders develop the skills needed to succeed in their roles and beyond.

So, what are YOUR go-to-books?
About the Author
Phil Hobden is a Sales Leader, public speaker & podcast host with over 20 years of sales leadership experience who now works for a leading global technology business leading digital change across the accounting industry.
The views and opinions in this article are the author's and may not reflect those of the business they work for.
Find out more about Phil Hobden on LinkedIn.