Enabling our sales teams is now a crucial part of the buyer experience
The crucial role sales technology has and the influence it is having on the buyer experience is a story currently in the making. The tools a sales team require in order to stay competitive is paramount to the success of any business and technology is providing the opportunity to leap ahead of the competition. The changes that are coming are those that we must welcome, embrace, and foster everywhere – this is the Future of Salestech.
Key facts
ONE-DAY EVENT
30 EXCLUSIVE PRESENTATIONS
ROUNDTABLE SESSIONS
CASE STUDY PRESENTATIONS
400+ ATTENDEES
1-2-1 MEETINGS
WHAT TO EXPECT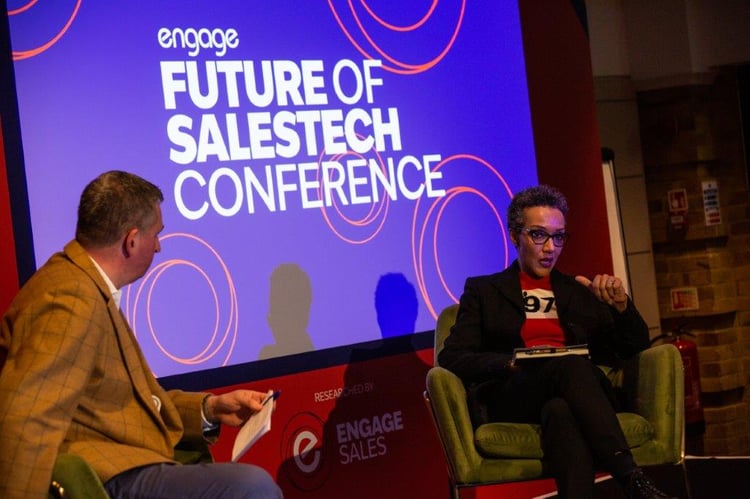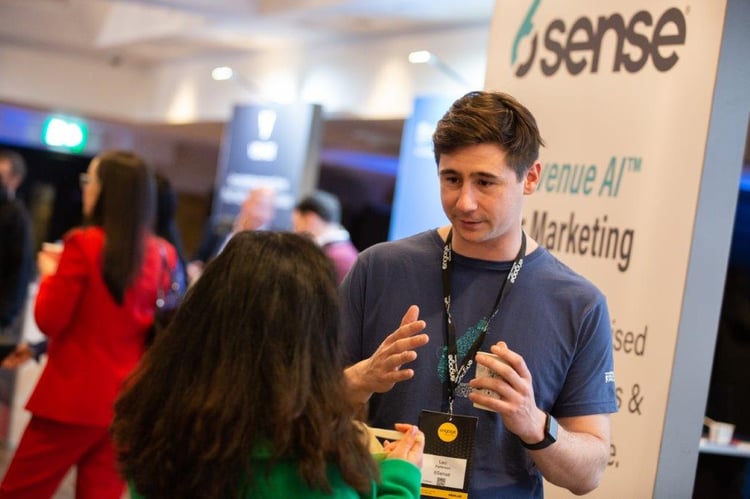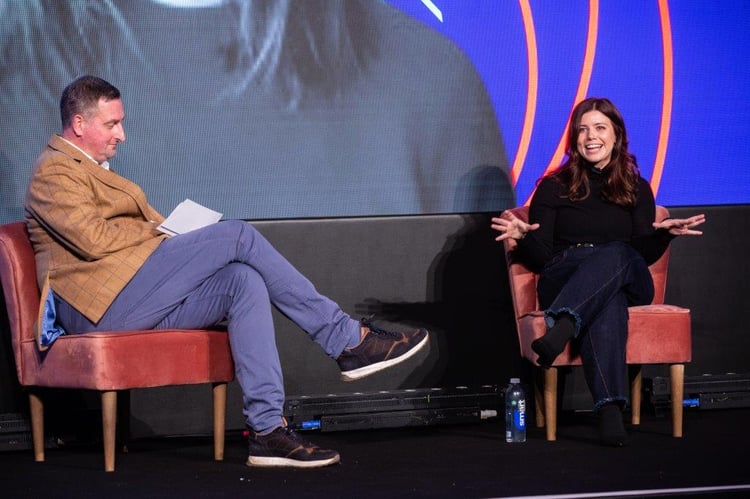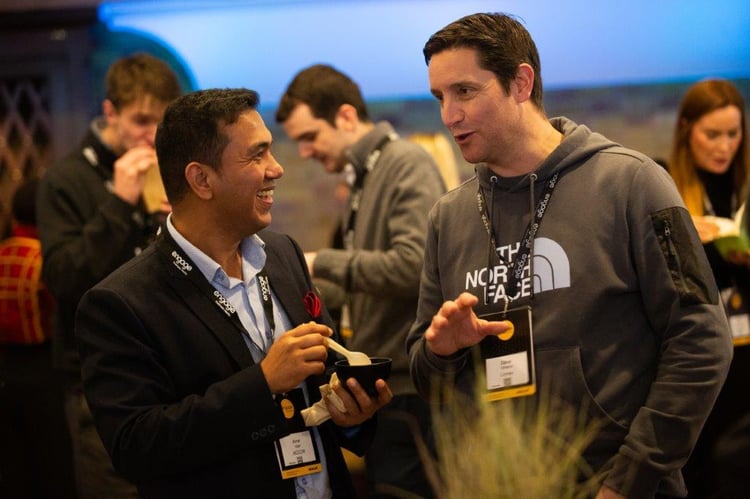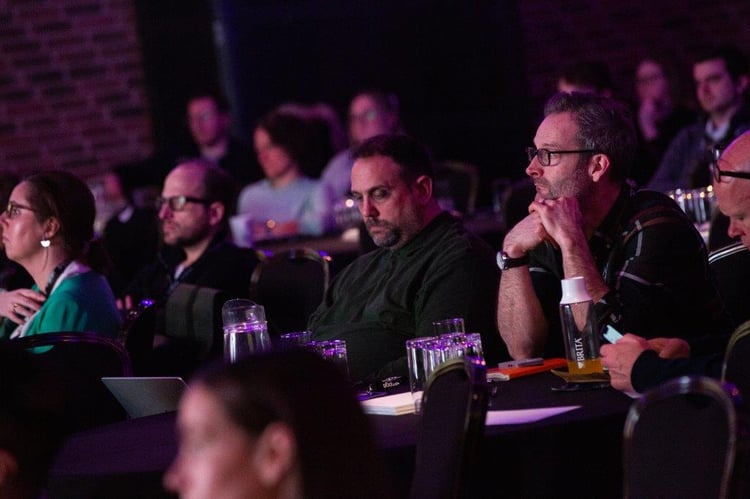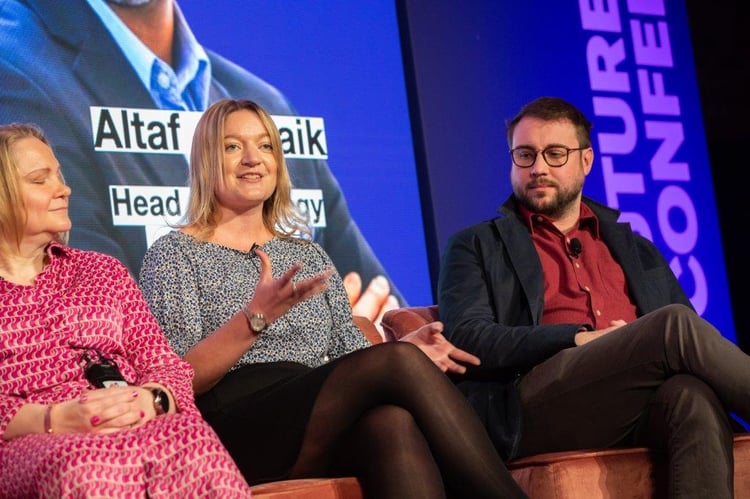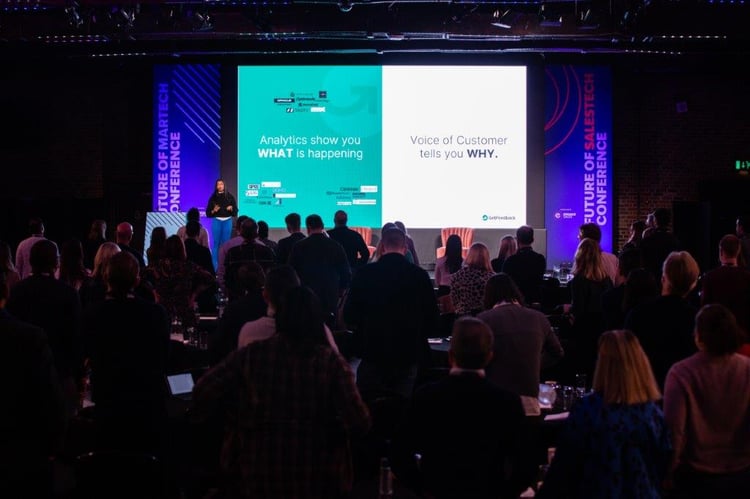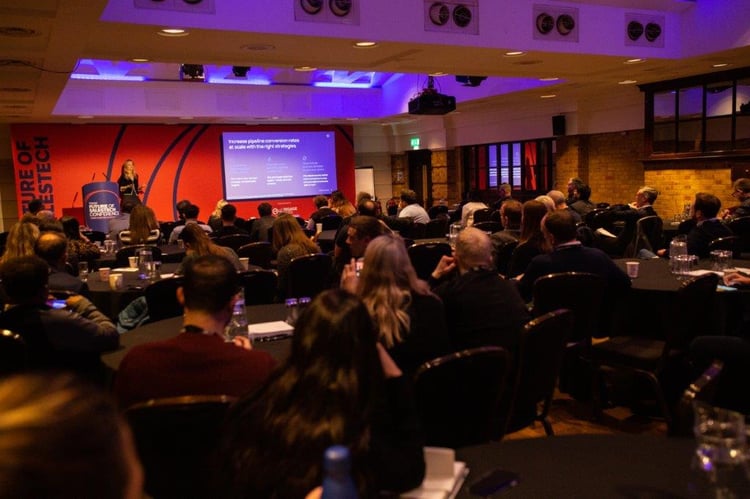 Aligning sales and marketing teams

With the opportunities created by technology advancing at a rapid pace, sales and marketing leaders must work in unison to create the best outcomes. Join this topic stream to learn how to ensure your sales and marketing teams work in a parallel fashion which leaders to a seamless buyer journey, whichever channel the buyer chooses to use.
Navigating the modern buyer journey

Research by Gartner shows that your sales reps have around 5% of a customer's time during their B2B buying journey. Coupled with multiple decision-makers, a lack of time and shifting digital buying behaviour, sellers need to work harder than ever to achieve success. This is reshaping the focus of sales organisations. This stream will help you navigate the evolution of the advanced buyer's journey, position yourself competitively and accelerate your chance of success.
Sales Enablement - Equipping Teams for Success

As sales enablement is a key business strategy to drive revenue growth in organisations, leaders must understand the best practices they can leverage to enhance the impact of enablement in their companies. In this stream, you'll learn: The best way to equip your sales team despite location, the key trends to stay ahead of your competitors when it comes to sales enablement, and how enablement drives consistent business performance.
Engaging buyers in the way they want to be engaged

The role of data in learning how each individual buyer wants to be engaged is transforming the sales industry. Gone are the days of 'one size fits all' and research shows that the ideal channel to reach customers depends heavily on whether they're making a first-time or repeat purchase. Multichannel customer engagement is shaping the future of sales and the digital channels that technology provides is equipping sales teams with the tools that they need. Join this stream to learn how to create a personalised customer engagement strategy that pays off.
Enabling Sales Growth Through Technology

The buyer journey is evolving and sales teams need sophisticated tech stacks in order to grow. Technology is enabling us to create a personalised buyer journey that involves numerous personas on accounts to cater for increasingly expanding buying teams.
Investing in and developing world-class talent

Research by McKinsey shows that 'getting the right individual in the right role' is a common pain-point for sales executives. This stream will look at how buyers are becoming increasingly sophisticated and tech-savvy, and how the most successful sales leaders are coaching their teams to develop a strategic mindset and advanced technical skills.
Power of Salestech and the Rise of Bring Your Own Device (BYOD)

Technology that powers and streamlines the sales process is improving in front of our eyes. Join this stream to enable your employees to securely access platforms on their own devices, improving response times and transforming sales engagement.
Top Trends in Remote Selling

With a world that's constantly on the go and remote selling being at an all time high, join this session to learn how to best equip your sales team for success wherever they are.
Document Analytics

Want to see who's viewing your documents, when, and what they're interested in? This could help transform the success of your sales team. Join this stream to streamline your processes and save valuable time.
Social Selling Tools - Focus on Listening, Content Creation and Integration

Never underestimate the power of social – these key channels can integrate with sales technologies to help map your buyer journey, understand their needs and discover how buyers are interacting with your organisation. Join us to learn how to best use social channels in order to transform your sales techniques.
Innovating the Sales Process

Sales strategies need to continually evolve in line with both buyer expectations and the channels available in order to keep ahead of the game. Join this topic stream to learn from those at the forefront of innovative sales approaches.
Motivation - The Importance of Providing Proper Incentives at all times

A sales team can have all the tools and techniques available to them, but key individuals will never perform at their peak without the incentives and motivation that drive them to succeed. Join us to learn how to engage your sales team in order to enable them to be at their best.
Using advanced analytics to make better decisions faster

Over the coming years, the fastest-growing organisations will be using advanced analytics to address fundamental strategic issues, such as what sales opportunities to pursue, what resources to allocate to which accounts, and what behaviors to prioritise to drive sales productivity. This stream will look at how technology is shaping market leaders of the future.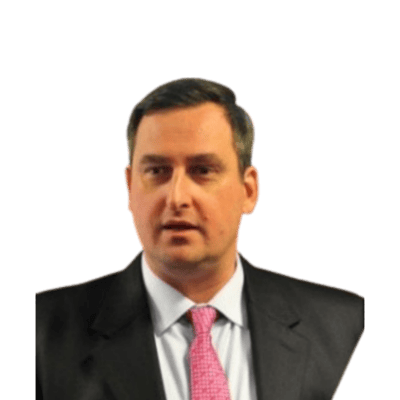 Andrew Hough
Institute of Sales Professionals
CEO and Founder
Andrew has spent all of his working life in sales. Starting in financial services in Lloyds, then Barclays Asset Finance initially in Manchester, then London. The foundations gained in selling externally and internally, the need for asset finance loans (externally) and the . acceptable risk (internally), have never been lost on him. From there he moved to GE Capital and ran their joint venture with Sun Microsystems Ltd, and from there to EMC2 Inc (now part of Dell). He held roles from need of customer financial services (UK and EMEA levels), through to Director EMEA Sales enablement. In that role understanding sales learning and tool needs and developing programs for growth, were critical and Andrew's relationship with Cranfield began there. He also held roles in specialist sales and core storage group sales with 2000 sellers under leadership. Leaving after 16 years he founded the Association of Professional Sales, focused on developing sales into a recognised profession and placing it on parity with other professions. Following a merger with the ISM the Institute of Professional Sales was formed with 8000 members world-wide. As founder Andrew stays actively involved with thought leadership and research which links to his role as researcher in sales at Cranfield University. Passionate about sales at every level Andy supports organisations embrace you learning methodologies and frameworks for sales ecosystems. He lives in Highgate, with wife Alison (his personal CEO and Managing Partner of EY), their two children, and mad working cocker (who has never worked in her life).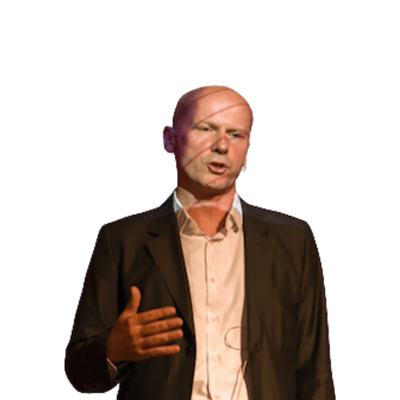 Michael Pawlyn
Lead Eden Project Designer
Michael Pawlyn was one of the lead architects behind the Eden Project in Cornwall. Treating nature as a blueprint, he believes there are huge gains to be made by learning from how the natural world works.

For every problem we face, from generating energy to manufacturing materials, there are examples from nature to give us inspiration. Importantly, these solutions are often more profitable than traditional approaches, as well as radically reducing the impact on the environment. In his book Flourish: Design Paradigms for Our Planetary Emergency, he and his co-writer explore what is needed to make the essential shift from 'sustainable' (which often involves little more than mitigating negatives) to 'regenerative' design (which aims for net positive impacts).

Michael's work includes a carbon-neutral method for regenerating waste and the revolutionary Sahara Forest Project which mimics the Namibian fog-basking beetle's ability to create its own fresh water. The scheme has the potential to reverse the process of desertification in the Sahara and other desert regions as well as generating large amounts of renewable solar energy.

As well as advances in architecture, design, engineering and materials, Michael takes a broader look at innovation and the future. Given the fundamental importance of everything from office design to manufacturing technologies to transport for any business, Michael also considers the changes specific industries might face.

Michael Pawlyn represented Grimshaw as a Founder Member of the UK Green Building Council, advises national governments and companies on future policy and counsels the World Economic Forum on biodiverse cities. He has also founded his own architectural practice specialising in sustainable and biomimicry projects and started a global petition which commits all strands of the construction industry to take positive action in response to climate breakdown and biodiversity collapse.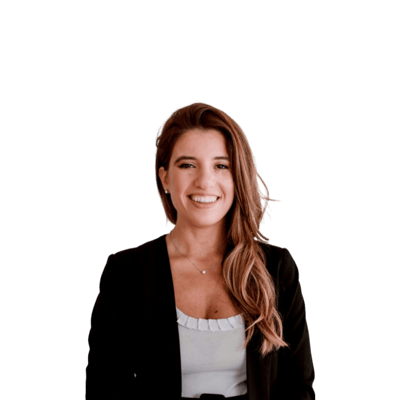 Paz Patraglia
Uber
Senior Manager - Sales Enablement & Ops (Uber Eats)
Paz is an ambitious & detail oriented women in tech with extensive experience building global teams across LATAM & Europe. Industry experience includes data, sales enablement, product growth, A/B Testing & experimentation.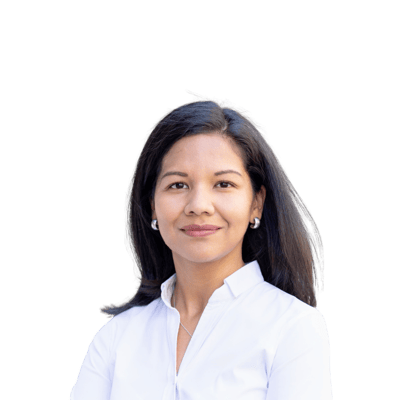 Karina Battaglia
Microsoft
Sales and Marketing Enablement Lead
Karina Battaglia leads strategic connected marketing and sales enablement initiatives at Microsoft's Western Europe HQ. Her work seats at the intersection between marketing and sales impacting the ways of work of thousands of field sellers and marketers. With 15 years of experience in field and HQ roles along the customer journey, in marketing, sales, and customer success in Europe, the US and Latam, Karina has a track record of building high-impact initiatives that scale and last beyond her tenure. Her entrepreneurial and collaborative mindset allows her to gain support from a variety of stakeholders, build consensus and drive results. Karina is an active sponsor of Diversity and Inclusion programs and an avid learner of high-performance and high-productivity habits.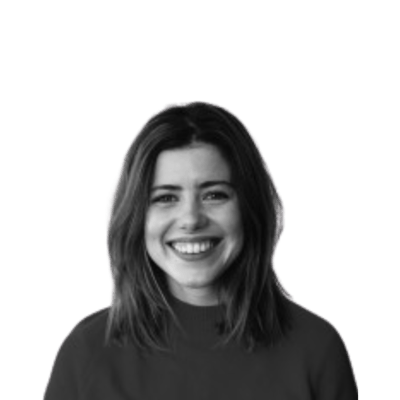 Katy Lambert
LinkedIn
Growth Marketing Lead
Kate has worked at LinkedIn for over three years now, having previously worked at Amazon and awarded the Microsoft scholarship for Social Media Week.
Luba Reynolds
Adobe
GTM & Sales Enablement Manager, EMEA&APAC
Luba Reynolds has impressive multi-decade experience in Tech Industry spread across Consulting, Sales, Go-To-Market strategies and Sales Enablement. She had multiple Lead Sales Enablement and GTM roles with Big5 Consulting, Large Tech Corporations (IBM, Adobe) and supported sales growth and strategy development for innovative tech startups as NED and via her Sales Expand company, collaborating with Government-supported business development Catapults. For the last 15 years, she has been focusing on effectives sales approaches, innovative sales strategies, effective sales enablement, sales technologies and the best ways of bringing new tech products on the market and improving enterprise sales growth levels.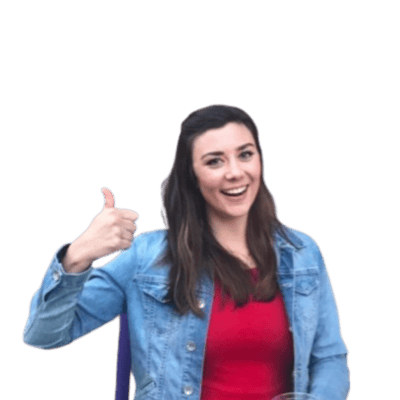 Penny Meade
Virgin Active
Head of Central Sales
Penny is passionate about coaching, supporting and enabling Sales People to connect and build lasting relationships with new and current members.
Arup Chakravarti
Equifax
Director of Sales Excellence
I've been fortunate to build a career located at the confluence of people, process, technology and data. There's never been a better time to be right here, right now. The fourth industrial revolution? It's where the magic lies. Ever exciting and challenging, creating the opportunities for a better social fabric.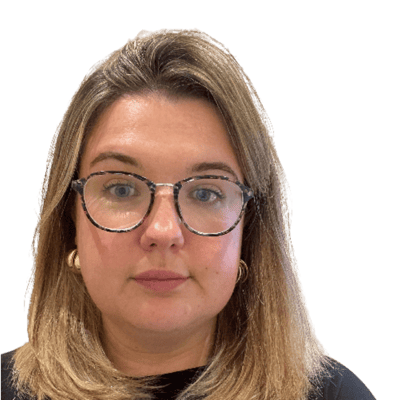 Georgina Beard
SEON
Head of Sales Enablement
George is Head of Sales Enablement at SEON, who help protect businesses from online fraud. Her background in sales for various tech startups supports her work to make commercial teams more effective and efficient without them feeling like they're learning. With an ultimate goal to give every seller an 'I did that' moment, she is dedicated to making enablement efforts accessible to everyone and cutting out the noise of jargon, complexity and siloed content. Currently supporting a global team, her focus is on building a sustainable, happy and empowered team to help the business hit and exceed their targets. Her current focuses include skill levelling, effective onboarding and creating a certification programme.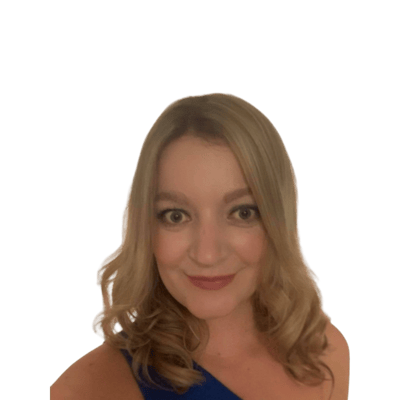 Rebecca Love
Sabio
Head of Sales Enablement
Agile and creative Head of Sales Enablement with expert knowledge of cloud technologies. Experienced in collaborating with senior leadership to develop, execute, optimise and assess enablement strategies from the ground up for international sales teams. Enablement expert with a passion for teaching and coaching sales professionals.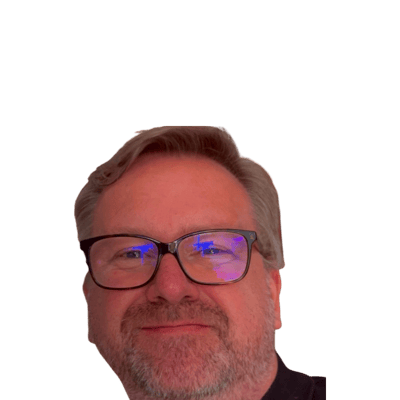 Andy Milton
Hitachi
Head of Sales and Marketing
I am an experienced sales leader, working in Networking and Security. Developing sales and marketing strategies and delivering business growth. Adapting to change and keep the sales teams moving and adjusting to make the most of the opportunities that are in front of us.

For over 20 years I've lead sales and marketing in businesses like Hitachi, T-Systems, Axial, Integralis and NTT.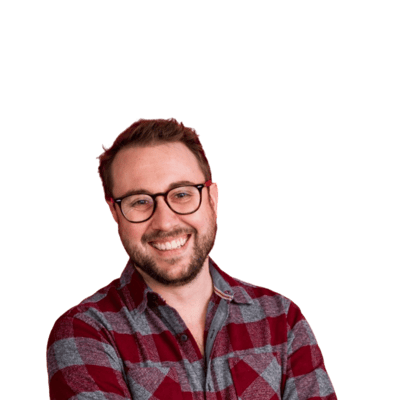 Neil Hirst-Williams
SplitMetrics
Head of Sales Enablement
Neil has worked in commercial organisations in the tech industry for over 10 years his main focuses are: team structuring and communication, moving sales teams to enterprise sales, leading GTM initiatives and sales training programs.
Kate Philpot
Getty Images
Senior Director, Global Sales Enablement
Kate Philpot is Senior Director of Global Sales Enablement at Getty Images. She leads a team based across three continents and is responsible for Sales, Customer Success and Service training, coaching and enablement programmes, which support development of employee professional skills, product knowledge and systems understanding, as well as for function-level knowledge management.

Kate joined Getty Images in 2015 as Sales Training Manager for EMEA, after 15 years of sales, sales leadership and HR experience at Mars, Glaxo Smith Kline and Shell UK. She also spent several years in consulting, delivering commercial negotiation, sales skills, leadership and management training across Europe. She is a regular speaker at industry events and, as well as a passion for enabling sellers and sales leaders, has a passion for all things diversity, equity and inclusion, being current Co-Chair of the Getty Images Multi-Culture Network ERG.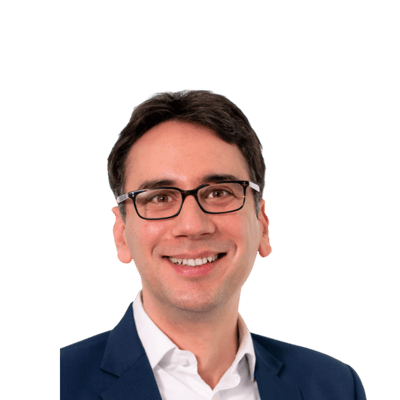 Francesco Federico
JLL
Executive Director of Global Marketing
Over the past 15+ years, Francesco has held several leadership positions as CMO and CDO at leading Fortune 200 companies, across different industries and has lived and worked in Europe, Asia and the US building and motivating large, high-performing multi-national teams.
Entrepreneur turned corporate innovator, modern marketing and technology leader, Francesco has dedicated his career to helping brands at their inflection points, by driving sustainable business transformation programmes focussed on customer and business outcomes.
A few years ago, Francesco accepted the challenge to disrupt sales and marketing at JLL, the largest tech-enabled Real Estate leader. Since then, JLL has grown from an $8 billion company to a $16 billion dollar company, also thanks to an aggressive growth and demand generation strategy he brought to life in EMEA as CDO, in the UK as CMO and now at Global level, leading Global Marketing Technology.
A strong believer in education, Francesco sits on the board of one of the UK's largest academy trusts, provides pro-bono mentorship to young founders and regularly publishes articles in peer-reviewed journals.
Born and bred in Milan, Francesco now lives in West London having previously worked and lived in Taiwan, Switzerland and Italy.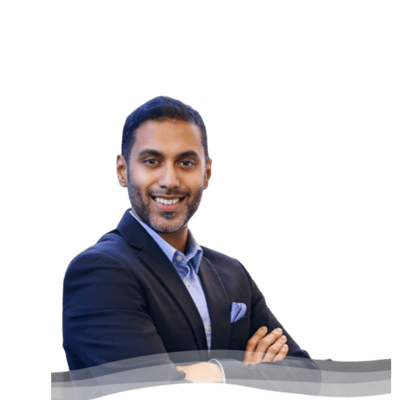 Altaf Jasnaik
Oasis Investment Company
Head of Strategy, Marketing & Transformation
Altaf is
Head of Strategy, Marketing & Transformation at Oasis Investment Company.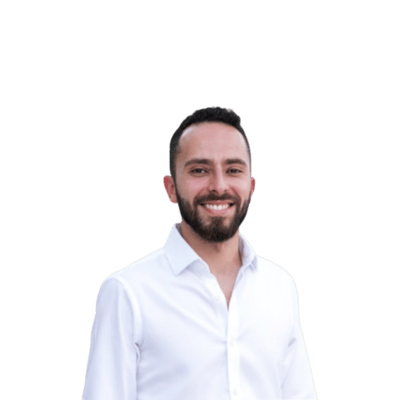 Mina Bastawros
Airbus
VP Creative & Digital Marketing
I figure out what people want to hear and feed it back to them like they've never heard it before.
Multi-lingual & Multicultural engineer at heart. Passionate about innovation and challenging the status quo. Currently leading and establishing new disruptive and transformational business opportunities for Airbus.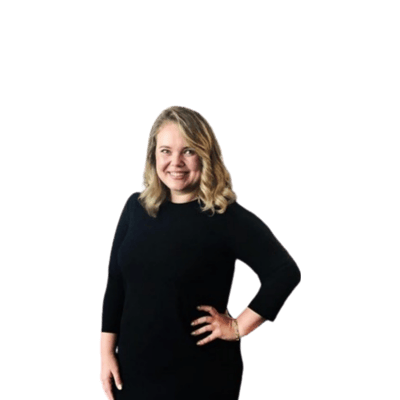 Anna Opochinskaya
Perkbox
Head of Product Marketing
Anna is Head of Product Marketing at Perkbox, responsible for go to market, product positioning and enablement. She has been working cross-functionally in a variety of industries for the past 10 years, aligning teams and individuals to achieve company goals. Her expertise in revenue enablement allows sales and product perspectives to come closer together, from building out go to market strategies and delivering these with enablement tools. She believes that the key to cross-functional success is in creating room for open collaboration, encouraging healthy confrontation, and driving clear communication between teams. In her current role, Anna has evolved from building the enablement function from ground up to shaping a Product Marketing team, highlighting the importance of cohesion between the two departments and how their alignment is crucial to the delivery of the commercial teams.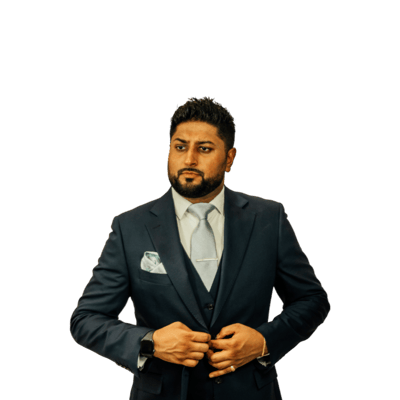 Karan Premi
New Statesman Media Group
Head of Marketing Technology
Market Automation / New Customer Engagement / Brand Development

Accomplished, results-oriented, and conscientious leader with substantial experience designing and optimising marketing/business processes while overseeing marketing activities across multiple industries such as FinTech, Luxury and Healthcare.

Special talent for enhancing lead generation and corporate marketability using digital and marketing automated tools. Adept at leading multiple high-budget marketing campaigns for global companies and brands. Demonstrated expertise in turning brand strategy into operational activities. Skilled at generating global revenue and improving inbounds leads through global re-brand & marketing strategy.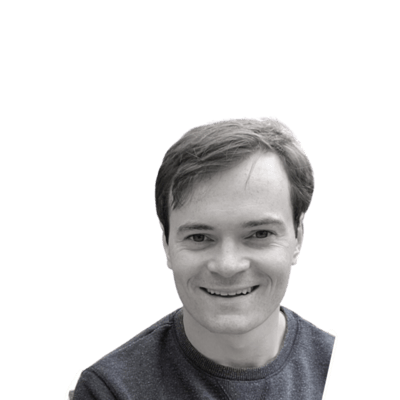 Alex Hall
The Happiness Index
Sales and Marketing Operations Manager
10+ years experience in all things data, strategy, marketing, sales and operations within SAAS, digital publishing, digital subscription and recruitment businesses.
Specific expertise in CRM, web analytics, tag management, databases, marketing/sales automation, email marketing, paid media, data visualisation, systems integration and data strategy.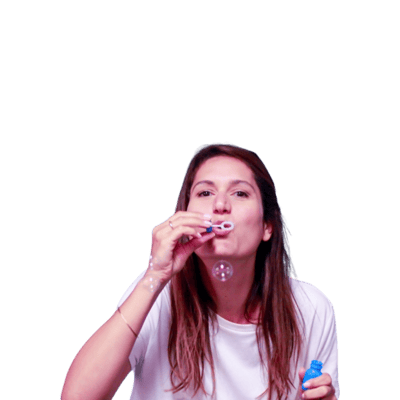 Noa Dekel
Harris Associates
Head of Marketing
Noa is a world-class marketing and brand strategist with over a decade of experience building powerhouse brands and driving exponential growth for B2B and B2C enterprises. She honed her skills studying advertising at Miami Ad School in the US and holds an MBA from the Berlin School of Creative Leadership.

Noa's award-winning campaigns have earned her industry accolades, including recognition from the prestigious Cannes Lions and Effies. She has worked for some of the world's top creative agencies and tech platforms, including Publicis Italy, Ogilvy Singapore, Facebook, and Instagram.

As a strategic thinker and skilled relationship builder, Noa is highly sought after by her clients and team for her unparalleled ability to provide actionable insights and creative solutions that remove barriers to growth. She has thrived in complex, multicultural environments, gaining valuable experience as the daughter of a diplomat.

Noa recently joined a leading a high- profile UK property investment agency and asset manager to head up their international marketing, where she brings her extensive global experience in data-driven marketing and creative brand building to elevate the industry to new heights with her awesome team.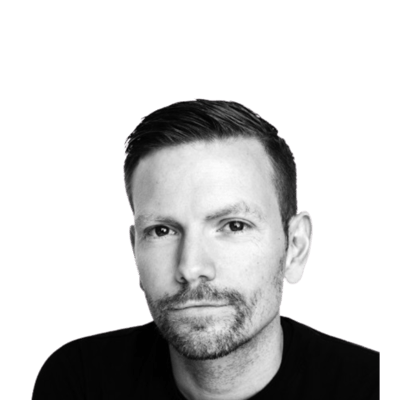 Ali Lowry
Plum Guide
Chief Brand Officer
Ali Lowry is Chief Brand Officer at Plum Guide – a booking platform for the world's best holiday rentals. He has swiftly built a reputation for a bold and innovative approach to marketing the brand, not least introducing a campaign reminding people of their own mortality under the tagline 'No Time For Average Stays'. Previously he worked within the fashion and lifestyle space. He has held senior brand marketing roles in-house at Hunter and Armani. Ali has also worked agency-side leading brand strategy for clients as diverse as Converse, Versace and Abercrombie & Fitch.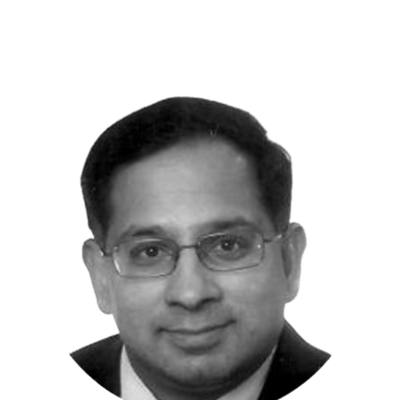 Shankar Narayanan
UBS
Head of Digital Platforms
Shankar Narayanan has more than 20 years of experience in the Digital Platforms financial sector as well as in consulting. He currently works at UBS as the head of digital platforms.
Lauren Sudworth
PhotoRoom
Head of Brand and Content
Skills: Brand Marketing · Content Marketing · Product Marketing · Brand Strategy · Leadership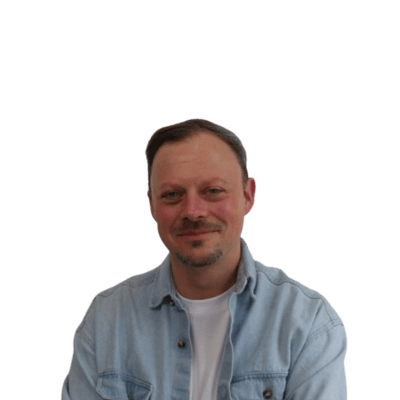 Ian Gibbs
DMA
Director of Insight and Planning
With nearly two decades of experience in media and advertising measurement taking in stints at Kantar and The Guardian, Ian divides his time between the DMA as their Director of Insight and JICMAIL as their Director of Data Leadership and Learning.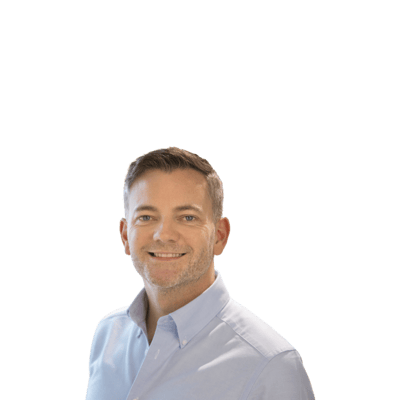 Paul Gilhooly
6Sense
VP, EMEA Sales
Paul Gilhooly is the VP, Sales, EMEA at 6sense, a Revenue AI platform that transforms the way companies create, manage and convert pipeline to revenue. Paul has almost 20 years experience in the Martech and Salestech space having held various leadership positions, scaling highly productive commercial teams to deliver revenue growth.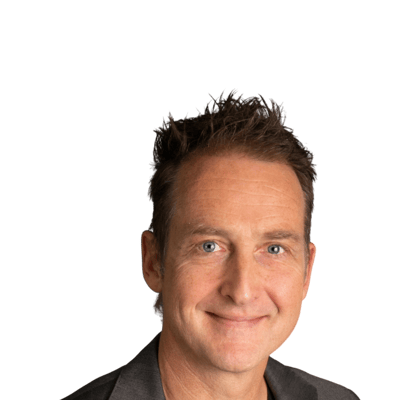 Peter Lämmer
Uptempo
VP Sales EMEA
Peter Lämmer has more than 20 years of experience in marketing innovative software solutions as well as in consulting and supporting global key accounts. His career includes management positions at international global software companies as well as start-up companies. He was responsible for direct and indirect sales across multiple regions and successfully scaled revenue, growth and customer base. He helped Microsoft gain a foothold in the SMB and corporate account segment as Business Development Director with O365/ Azure. At SAP he played a key role in the success of new and innovative cloud solutions.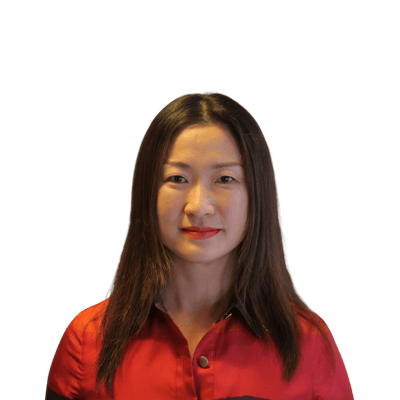 Winnie Palmer
Seismic
Head of Marketing, EMEA
Winnie Palmer is the EMEA Head of Marketing at Seismic, the number 1 global sales enablement leader. An innovator and strategic marketer known for achieving exceptional business results, Winnie has led and transformed go-to-market functions across a number of the industry's most prominent technology brands. She is also an avid investor in tech startups and a board member of a UK regulator.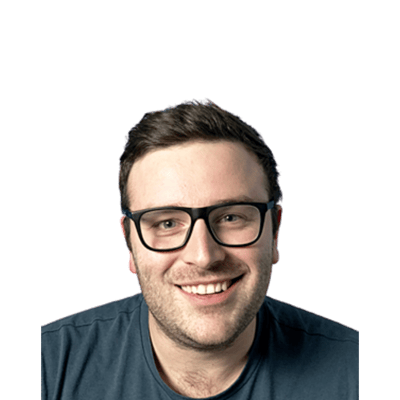 Rich Smith
Allego
VP Sales
Rich fell into the profession after leaving University with an underwhelming Computer Science degree. He has performed all sales roles from lead generation to revenue contributor, and now leads a growing team. He is passionate about coaching and developing others, particularly those just starting their career.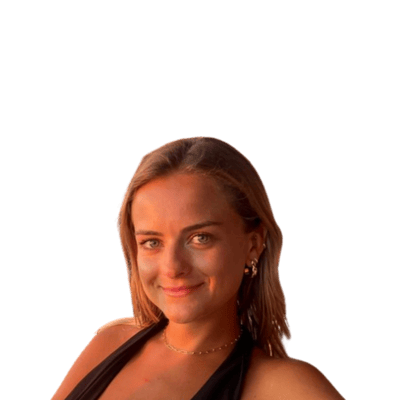 Katie Miles
Outreach
Senior Sales Execution Expert
Katie is Senior Sales Execution Expert at Outreach.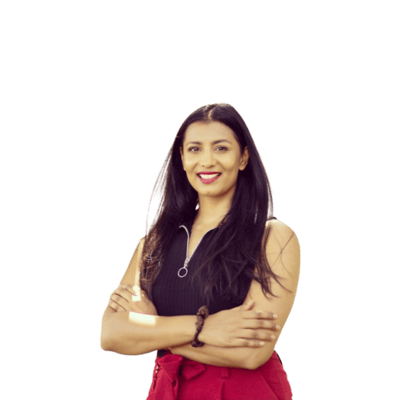 Radhika Shah
Momentive
Experience Management Consultant EMEA
Radhika is
Experience Management Consultant at Momentive.ai (Founders of SurveyMonkey and GetFeedback).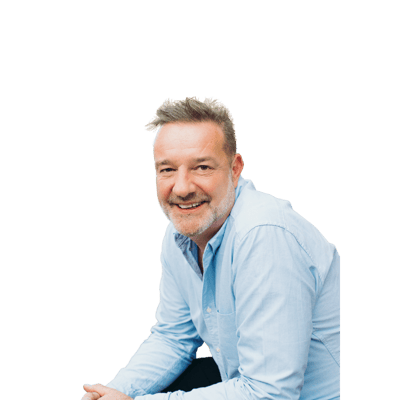 Peter Kelly
Crimtan
Commercial Director (EMEA)
Peter Kelly is Commercial Director (EMEA) at Crimtan. He has previously held senior roles at RTB House and Adara and has considerable knowledge of the programmatic industry, as well as experience in executing high-impact initiatives to generate revenue growth for media, data, adtech, digital start ups and global corporations.
"It was very well organised, the timings were very good, the section with the different providers was super interesting, and the service (food, drinks, etc) was remarkable."
Global B2B Senior Acquisition Manager, Deliveroo
---
x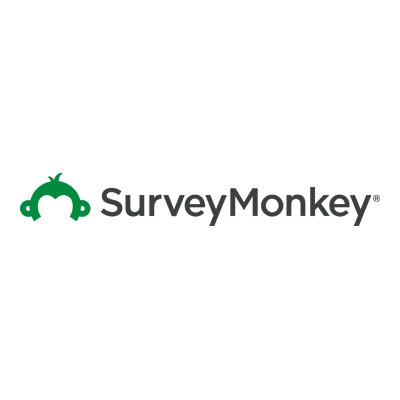 SurveyMonkey is a global leader in online surveys and forms that empowers people with the insights they need to make decisions with speed and confidence. Our fast, intuitive feedback management platform connects millions of users worldwide with real-time AI-powered insights that drive meaningful decisions. We provide answers to more than 20 million questions every day so that people and organizations can attract new audiences, delight customers, create advocates, and extend their competitive advantage in the marketplace. Our vision is to raise the bar for human experiences by amplifying individual voices. Learn more at surveymonkey.com.
x

When you have the right tools—not to mention an eye to the future—you're ready for tomorrow, now. So whether it's remote and hybrid working, evolving communications channels, or the yet-to-be defined preference—we can help. Vonage is redefining business communications. We're making communications more flexible, intelligent, and personal, to help enterprises the world over, stay ahead. We provide unified communications, contact centres and programmable communications APIs, built on the world's most flexible cloud communications platform.
x

We understand how technology can change the game for revenue teams. It's what led us to believe in the power of salespeople to drive innovation. Today, we're a determined team on a mission to change the way companies engage with their customers throughout their lifecycle.
As hungry craftspeople, we're obsessed with continuous improvement. Because we know that true champions have the will to break through walls, we have grit and perseverance. We are one with our customers, treating their pain and success as our own. We're always honest with ourselves, our colleagues and our community.
Working at Outreach means being part of a family where we got your back, no matter what, helping you accomplish ever greater feats and celebrating with you. We take ownership — each of us is responsible for our collective success — and we expect you to represent your authentic self. We go out of our way to find different points of view that challenge our own because we find strength in diversity and inclusion.
x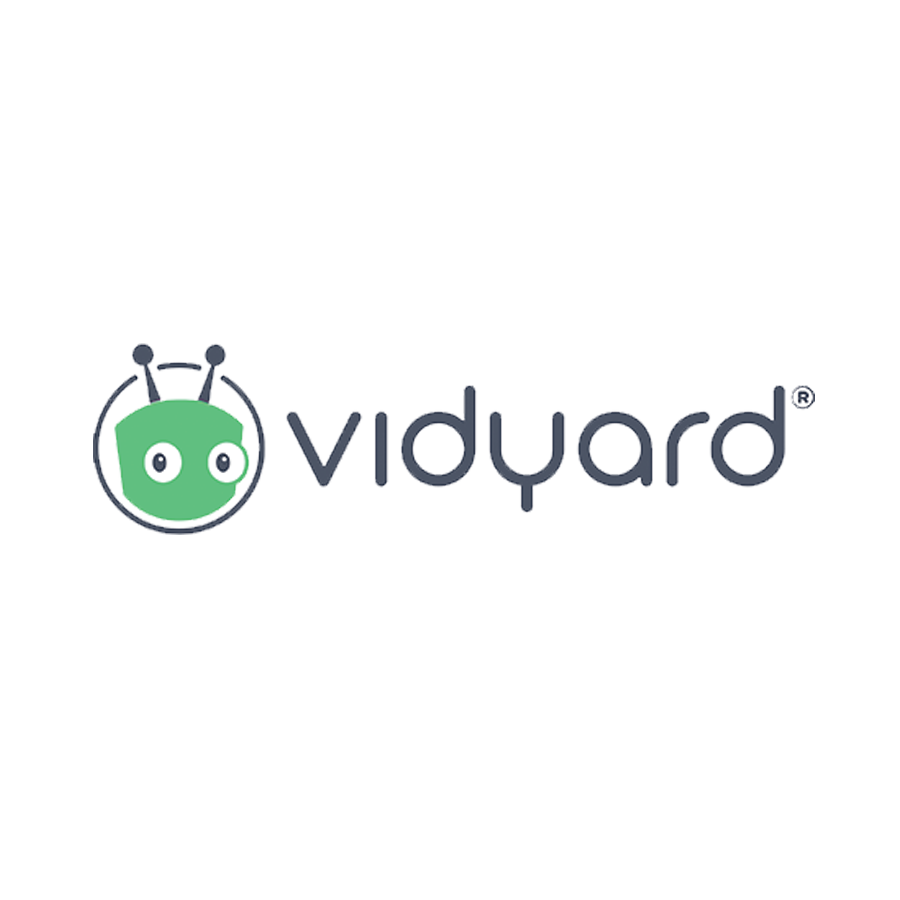 Vidyard is built for business. Our platform goes beyond just video hosting and management. Connect with viewers through personalized video experiences. Explore analytical insights about your audience. Turn those insights into action through integrations with top enterprise tools. Prove the impact of your video programs.
Global leaders and industry pioneers on the Fortune 500 list and beyond rely on Vidyard to power their video strategies and turn viewers into customers.
x

Seismic provides sellers with market-defining tools and resources to sell smarter, work faster, and accelerate revenue.
Boost rep productivity with Seismic's time-saving Search, content personalization tools, and AI-driven content recommendations, so they can focus on closing the next big deal.
Provide your buyers with meaningful digital experiences that drive sales cycles forward. Seismic provides a centralized location for sellers and buyers to engage and collaborate on deal relevant collateral throughout the entire sales cycle.
Say goodbye to disjointed customer journeys. Seismic offers your whole go-to-market organization a single source of truth: all your best stories and all the must-have performance data in one place, so you can stay aligned, learn from what's working and serve up positive experiences that boost revenue.
x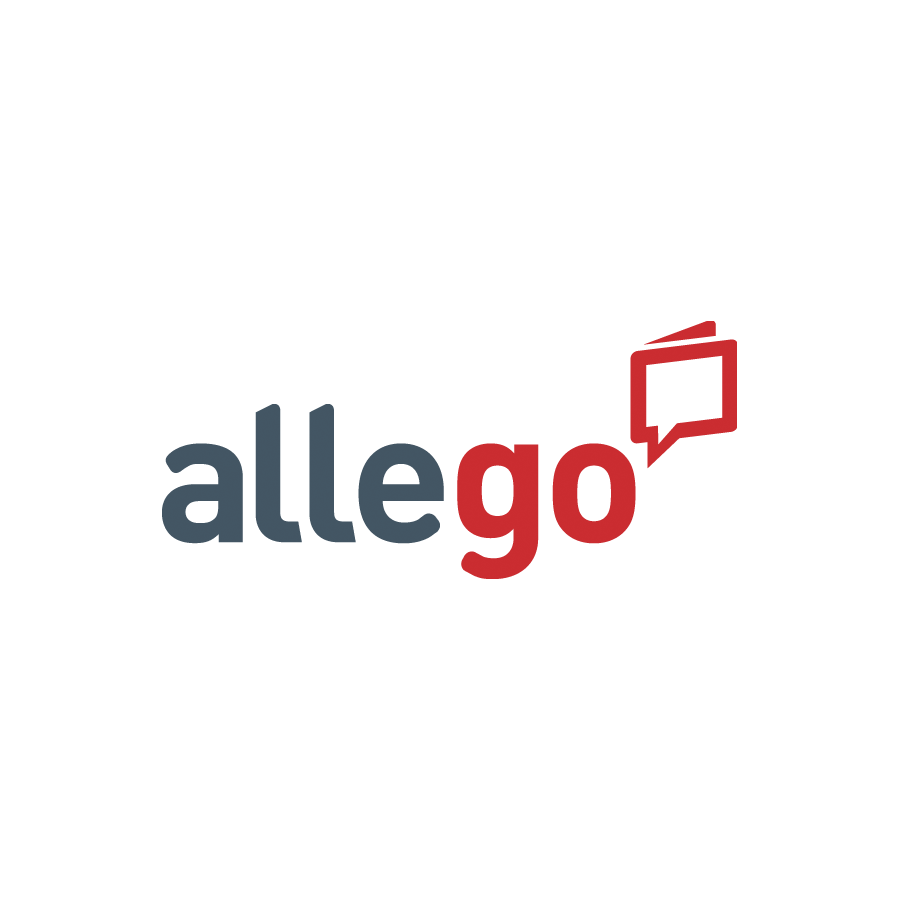 Allego is the future of sales enablement. Our sales enablement, learning, content management, and conversation intelligence products accelerate performance for sales and other teams. Allego is AI-driven and seller-centric, with the power, agility, insight, and ease you need to drive results in a hybrid world—all in a single app. Nearly 750,000 professionals use Allego to equip sellers with intelligent training, coaching, and content that engages and converts buyers. Learn more about sales enablement that wins sellers and buyers at
allego.com
.
x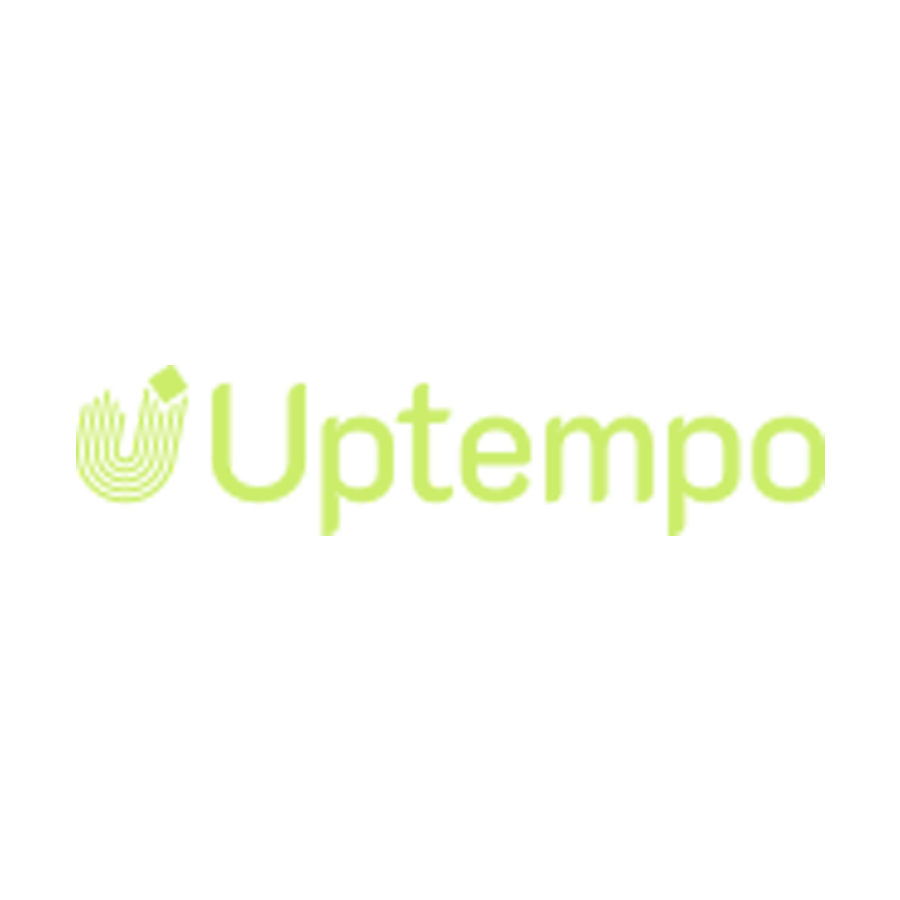 Despite significant investments in MarTech, operational marketing hasn't really evolved. Plans, budgets and projects still reside in disconnected spreadsheets and documents. Activity is not linked to strategy. Budgeting is a black hole.

To address this, Uptempo delivers marketing business acceleration, a new operating model that gives CMOs clarity on the financial and business impact of marketing campaigns and and the ability to course-correct, capture new opportunities, and fund innovation.
x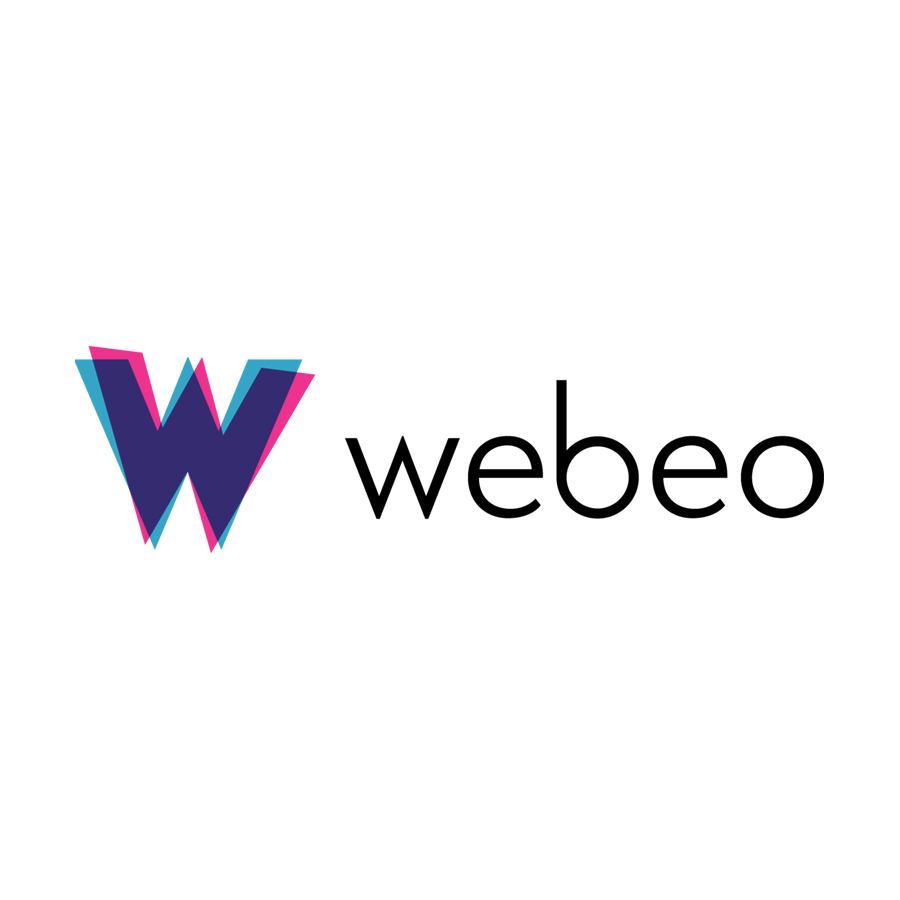 Webeo is the number one B2B website personalisation platform. Their software helps B2B organisations increase website leads by delivering a highly relevant, personalized experience to the B2B buyer as soon as they hit the website and tailoring that journey as they move through the funnel.
x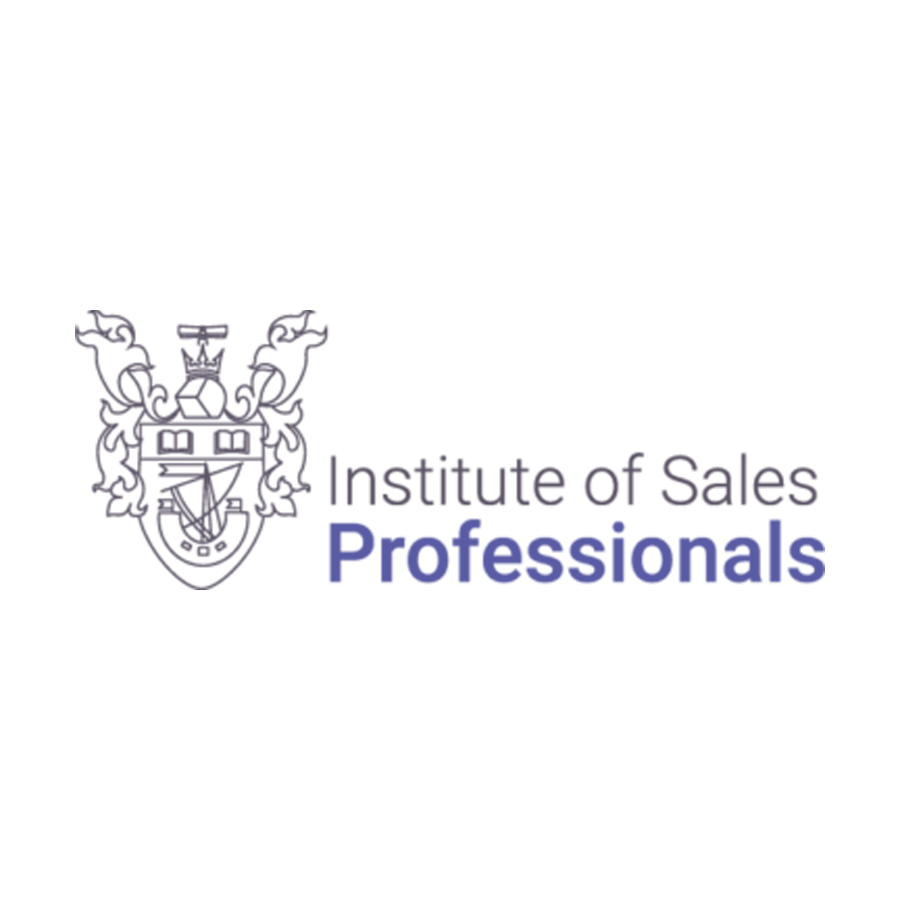 Formed by the merger of the Association of Professional Sales and the Institute of Sales Management, we are the Government backed professional body representing sales in the UK and around the world.

We are proud of our profession and passionately believe that sales should be a chartered body - this is part of our mission.

We are bringing sales into parity with other professions by providing qualifications and lettered accreditation, underpinned by life-long learning, for those who choose a career as a sales professional.

We uphold the quality, ethics and standards of professional selling and are here to celebrate everything that is great about being a sales professional.
x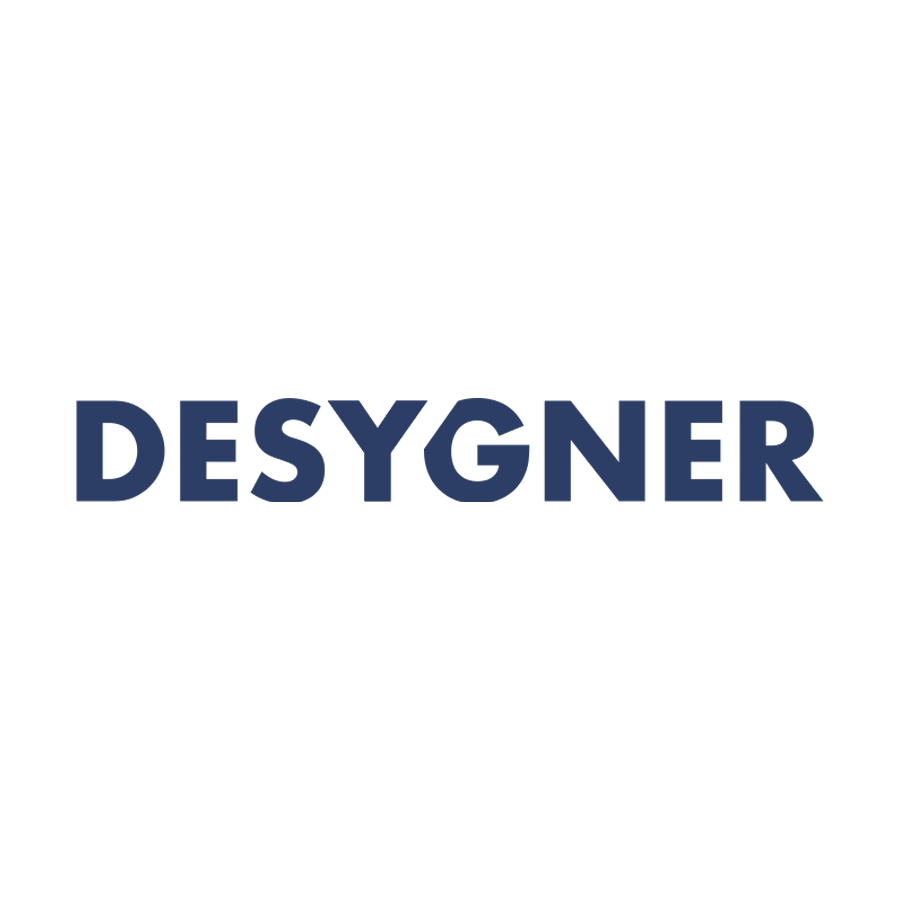 Desygner´s leading enterprise design automation solution helps organisations to create, customise and disseminate on-brand content that are compliant to global governance & auditability. The end-to-end brand management platform saves time and cost to remove design bottlenecks enabling employees with minimum to no-design skills to securely create & share content that is aligned to corporate brand guidelines and content governance. The Gold Coast headquartered Australian tech company founded in 2016, Desygner is one of the fastest growing martech companies today with over 30 million users spread across 200,000 businesses worldwide.
x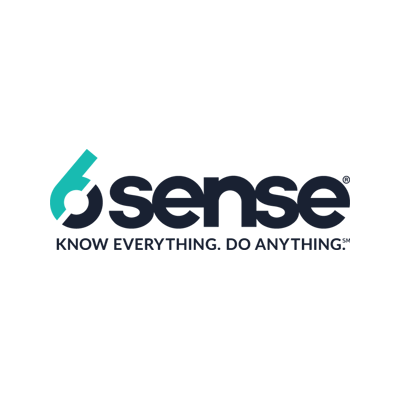 6sense reinvents the way organisations create, manage, and convert pipeline to revenue. 6sense Revenue AI™ captures anonymous buying signals, predicts the right accounts to target at the ideal time, and recommends the channels and messages to boost revenue performance.
Removing guesswork, friction, and wasted sales effort, 6sense empowers sales, marketing, and customer success teams to significantly improve pipeline quality, accelerate sales velocity, increase conversion rates, and grow revenue predictably.
6sense has been recognised for its market-defining technology by Forbes Cloud 100, G2, TrustRadius, Gartner, and Forrester, and for its strong culture by Glassdoor, Inc. magazine, and Comparably. Learn more at 6sense.com.
x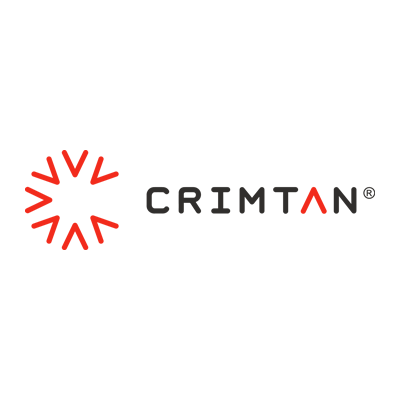 Crimtan are the global experts in intelligent lifecycle marketing for programmatic. Launched in 2009, our mission is to be a trusted partner, delivering the most relevant, consented programmatic advertising, driving exceptional incremental ROI across every stage of the customer lifecycle. We have offices across the world, including London, Chicago, Dubai, Singapore, Sydney, Tokyo and New York.
x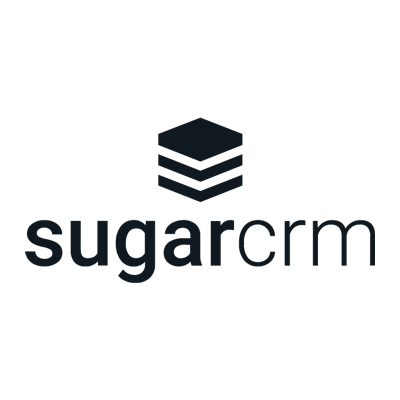 Empower sales teams to drive revenue, increase efficiency, shorten sales cycles, and deliver meaningful buying experiences with Sugar Sell, the sales automation solution for sales champions.
VENUE DETAILS
The Brewery
52 Chiswell Street, , London EC1Y 4SD
">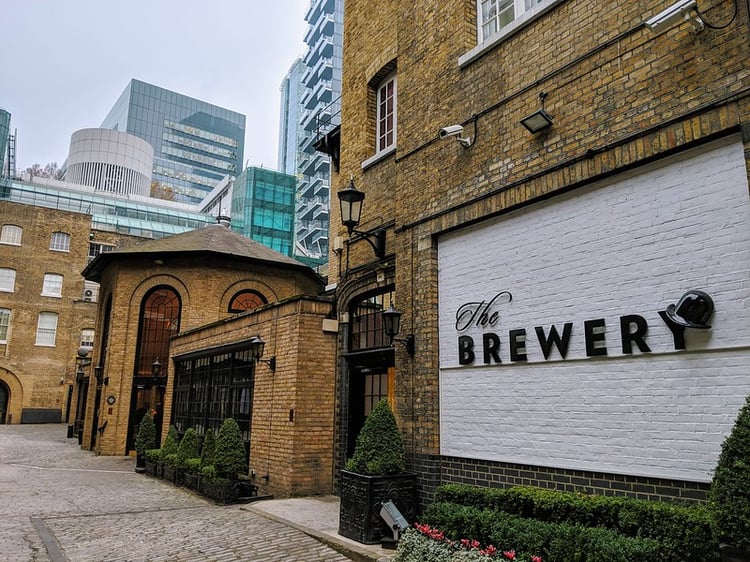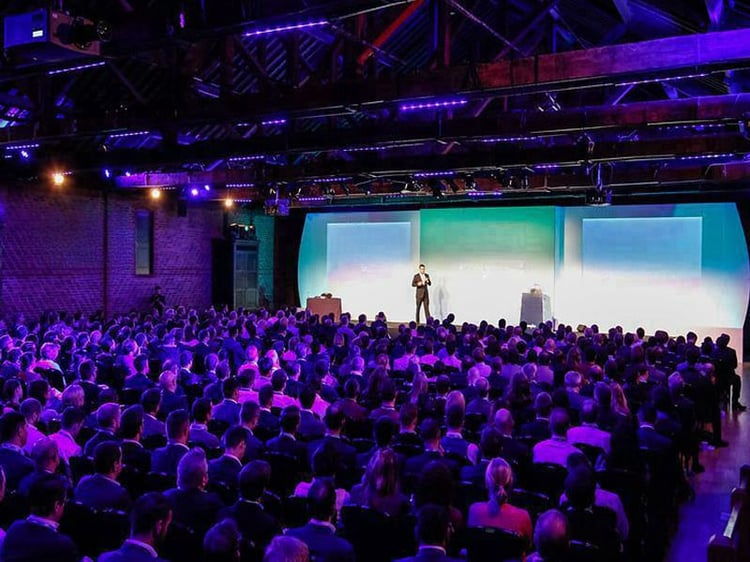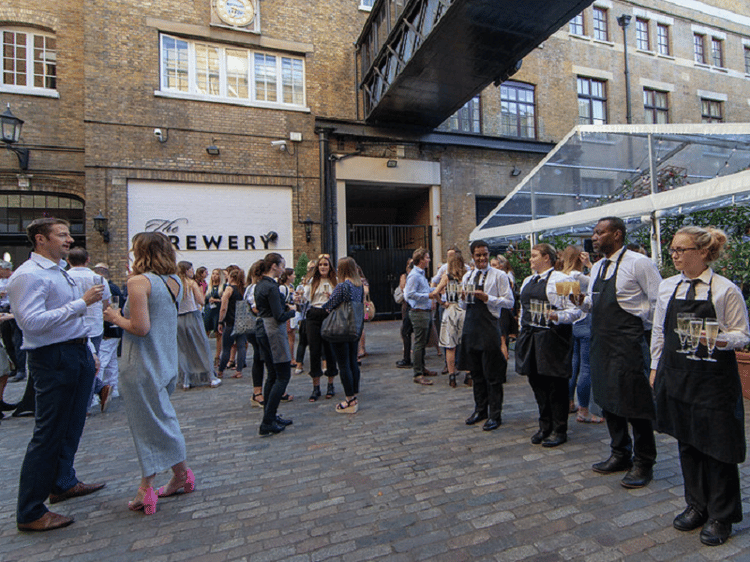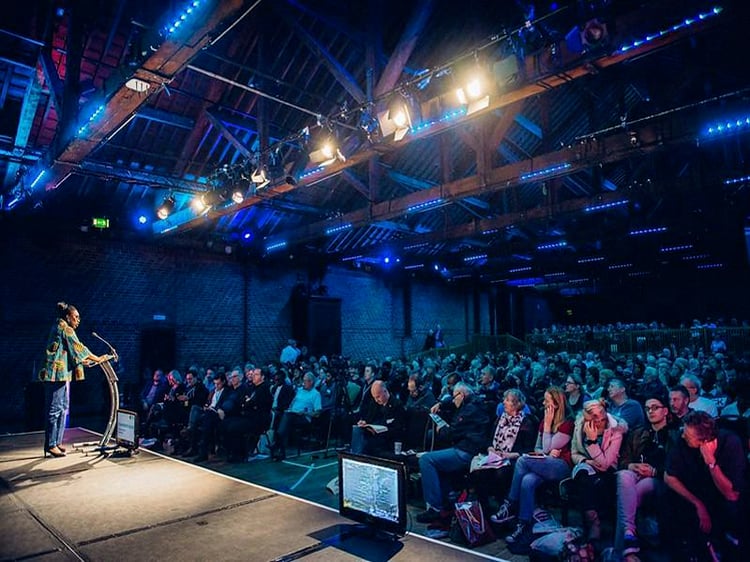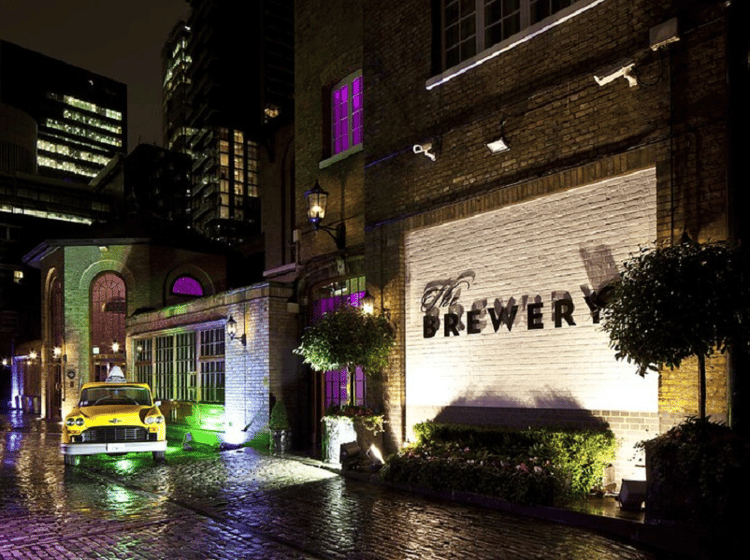 Take the Northern Line towards Morden on the London Underground
Depart at Moorgate Station
Walk north on Moorgate/A501 for 7 minutes
Turn left on to Chiswell St
The Brewery will be on your left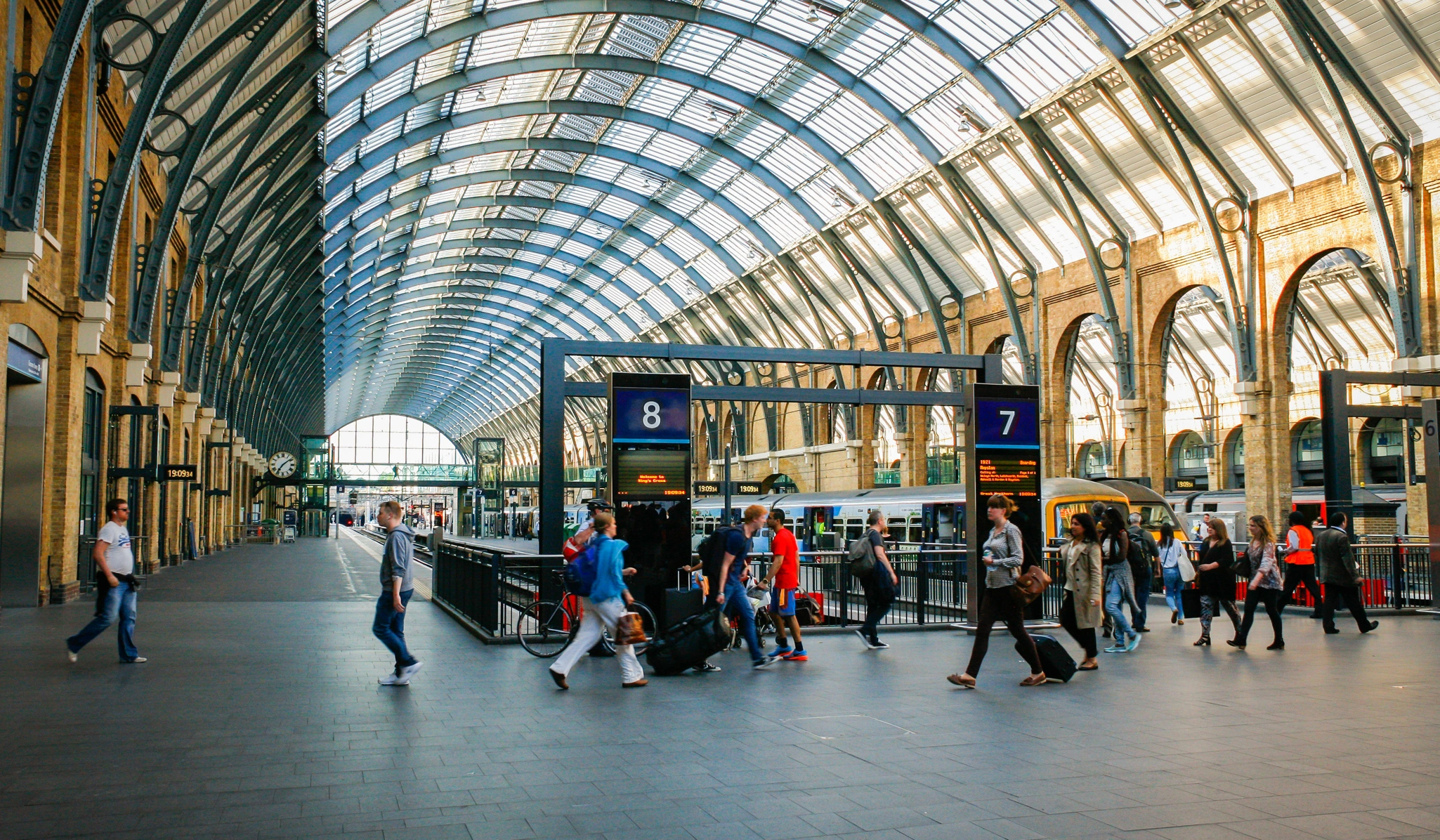 Take the Heathrow Express to Paddington Station
Take the Elizabeth Line on the London Underground towards Abbey Wood
Depart at Liverpool Street Station
Walk West on Liverpool Street
Turn left onto Eldon St
Continue straight on South Pl, Ropemaker St and Moor Ln
Turn left onto Chiswell St
The Brewery will be on your left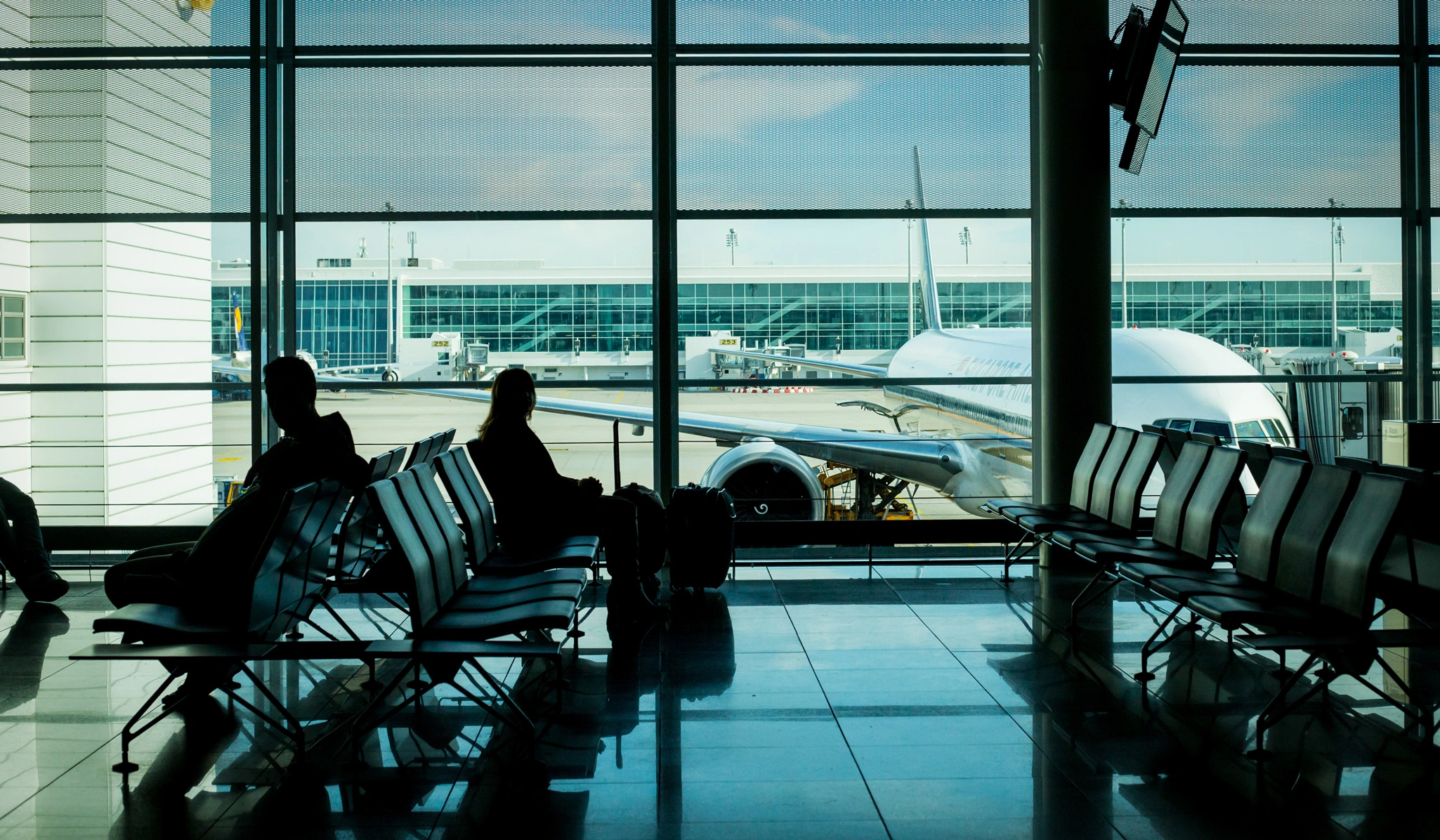 Take the Thames Link towards Cambridge
Depart at London Bridge
Take the Northern Line on the London Underground towards High Barnet
Depart at Moorgate
Walk North on Moorgate/A501
Turn left onto Chiswell St
The Brewery will be on your left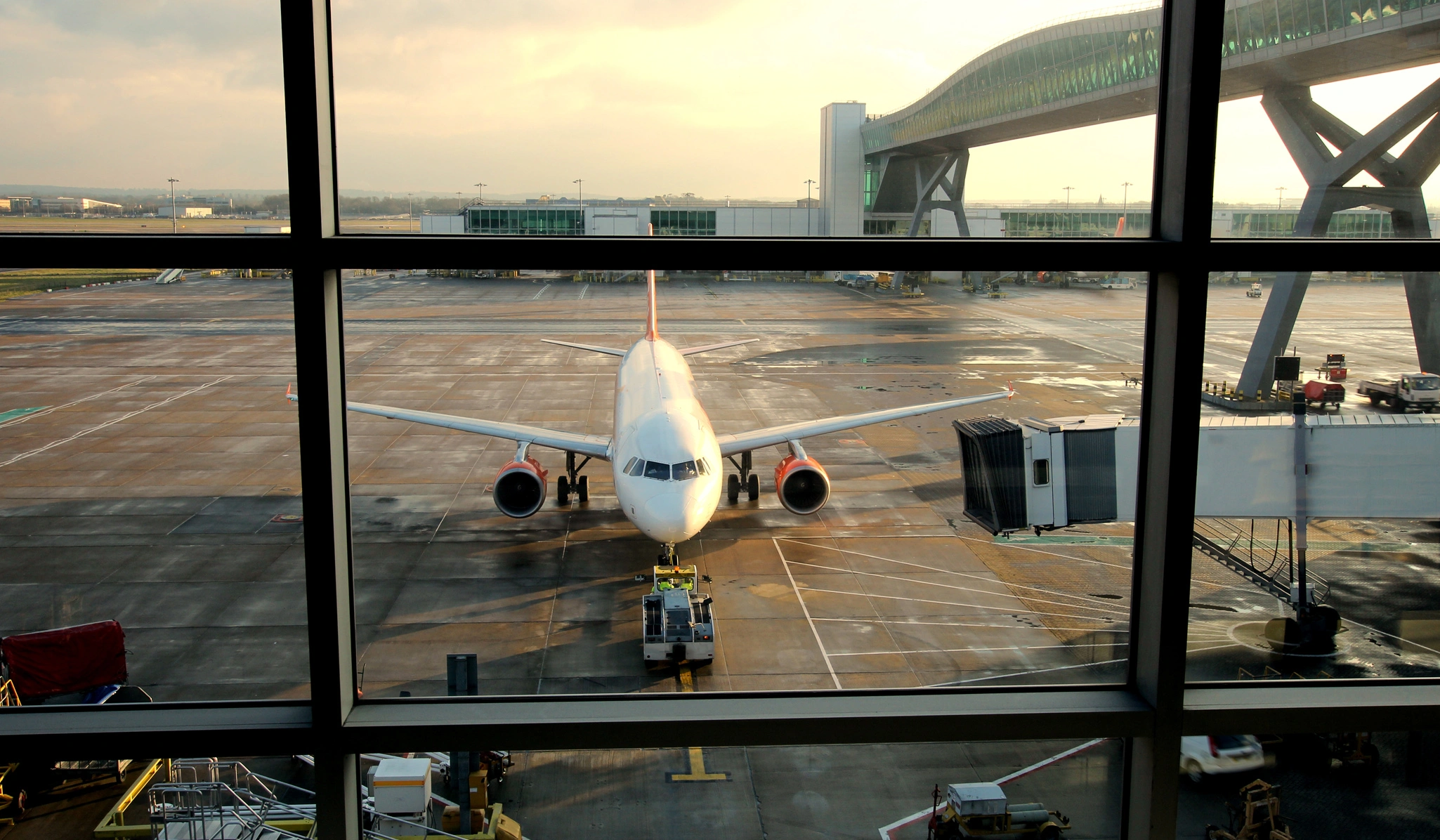 Take the Stansted Express to Liverpool Street Station
Head South toward Liverpool St
Turn right onto Liverpool St
Turn right onto Broad St
Turn left onto Eldon St
Continue onto South Pl, Ropemaker St and Moor Ln
Turn left onto Chiswell St
The Brewery will be on your left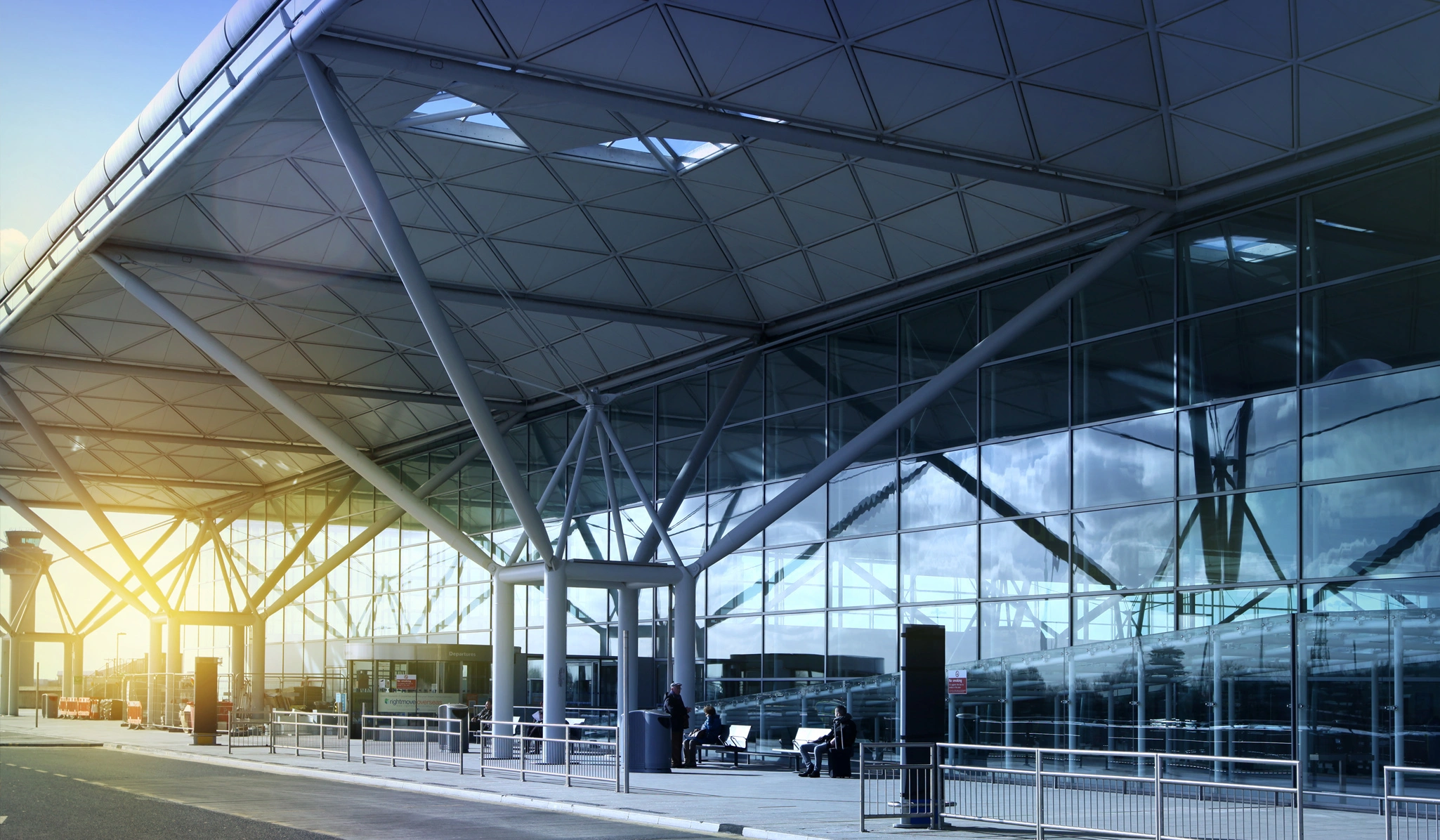 Early Bird Price
SINGLE TICKET
Single Ticket

Free Ticket Applicable for Senior Individuals Working in Sales Enablement

Not Relevant to Suppliers/Vendors to the Industry

3 Halls of Case Study Content

Event Networking

Interviews

Panel Debates

1-2-1 Meetings

Focus Groups

Lunch Provided

After-Event Drinks

Registrations are subject to approval
SUPPLIER TICKET
For Suppliers

Networking and Commercial Opportunities

3 Halls of Case Study Content

Event Networking

Interviews

Panel Debates

Lunch Provided

After-Event Drinks

Registrations are subject to approval